What is the ideal word limit of blog page on a website?
Oct 20, 2020
Blog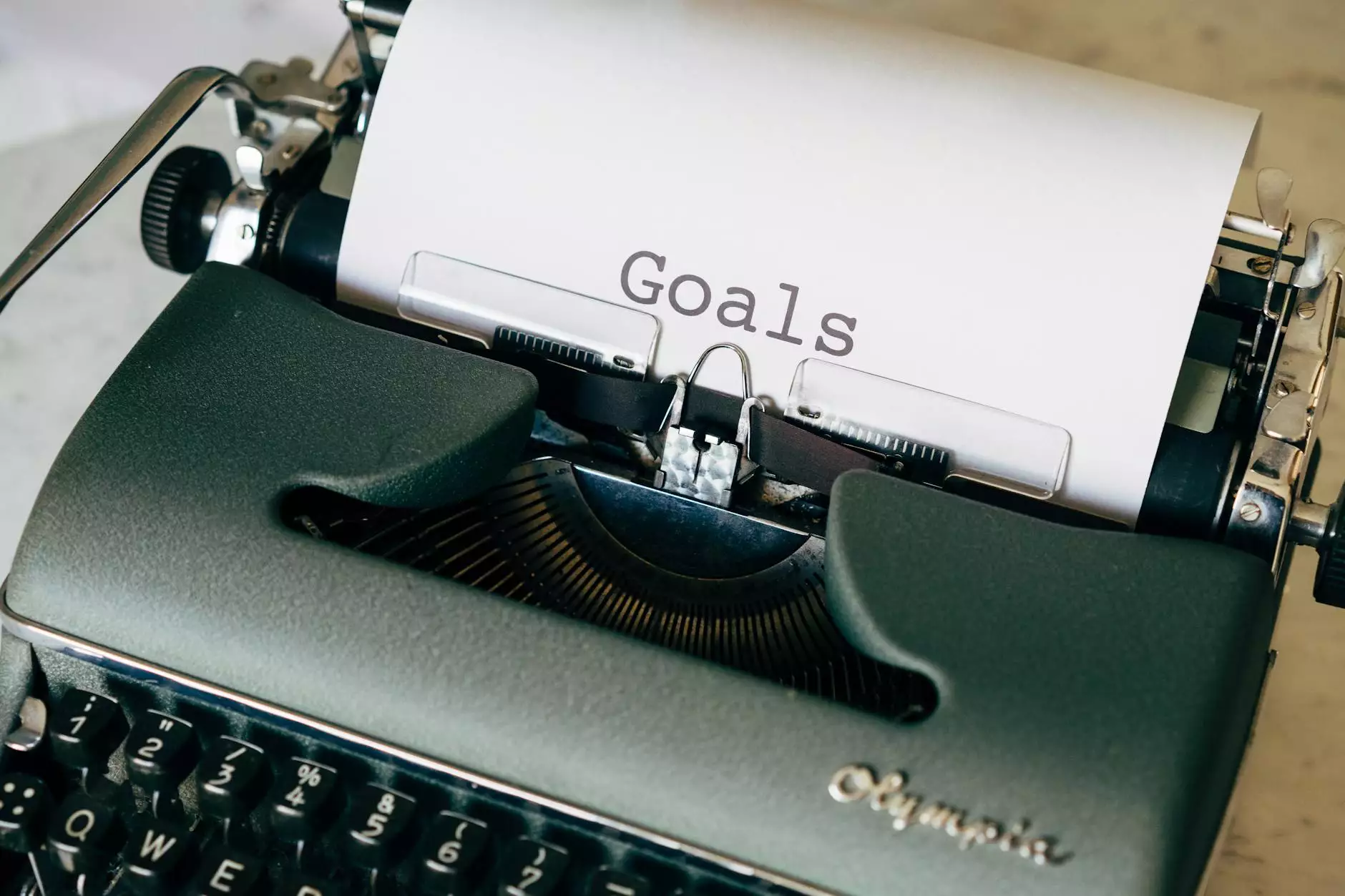 Welcome to Brand Builder Marketing's blog! In this article, we will dive deep into the topic of the ideal word limit for blog pages on a website. As a leading provider of business and consumer services, particularly in website development, we understand the importance of crafting high-quality, comprehensive content that can boost your website's SEO rankings. In this comprehensive guide, we will explore the significance of content length, the SEO benefits it offers, and how you can maximize your blog's potential to outrank competitors in Google's search results. So, let's get started!
Why does word count matter for SEO?
When it comes to SEO, content is king. Search engines like Google analyze and evaluate the quality of the content on a webpage to determine its relevance and value to users. One key aspect that search algorithms consider is the word count. While it's true that quality trumps quantity, longer blog posts tend to provide more in-depth information and higher value to readers. Additionally, longer posts tend to attract more backlinks, improving the overall authority of the webpage.
However, it is essential to emphasize that word count is just one of the many factors that influence SEO rankings. Other factors include keyword optimization, website speed, mobile-friendliness, and user experience. Nevertheless, incorporating longer, well-written content can significantly enhance your website's visibility and organic traffic.
The ideal word limit for blog pages
Many experts in the SEO industry recommend aiming for a minimum word count of 1,000 words for blog posts. However, the ideal word limit can vary depending on multiple factors such as the topic, competition, and the level of detail required. In fact, there is no fixed ideal word count that universally applies to all blog pages.
It is crucial to note that the primary goal should be to provide value to your target audience. This means focusing on creating high-quality content that addresses their needs and concerns effectively. Strive to produce thorough, comprehensive blog posts that cover the topic in-depth, offering unique insights, and leaving no stone unturned.
Instead of obsessing over hitting a specific word count, be more concerned with delivering value through engaging storytelling, well-researched information, and actionable advice. Remember that Google rewards content that satisfies users' search intent, promotes engagement, and encourages social shares.
The benefits of longer blog posts
Now, let's explore the benefits of longer blog posts in more detail:
1. Improved organic visibility
Long-form content tends to rank higher in search engine results pages (SERPs) due to its comprehensive nature. When you provide extensive information on a topic, search engines perceive it as more valuable and thus prioritize it over shorter, less detailed content. By investing time and effort in longer blog posts, you increase your chances of gaining organic visibility and driving targeted traffic to your website.
2. Enhanced reader engagement
Longer blog posts provide an opportunity to captivate your audience and keep them engaged. With more content to explore, readers are more likely to spend additional time on your website, consuming your content. This increased engagement signals to search engines that your content is valuable and deserves higher rankings.
3. Establishing industry authority
Creating lengthy and informative blog posts helps position your website as an authoritative source of information within your industry. By providing valuable insights, answering common questions, and addressing relevant concerns, you build credibility and trust among your audience. As your reputation grows, so does your website's overall authority in the eyes of search engines.
4. Encouraging social sharing
Engaging, in-depth content tends to attract more social shares and backlinks from other websites. When people find valuable information in your blog posts, they are more inclined to share it with their own networks or reference it in their articles. This amplifies your online reach, enhances your brand's visibility, and increases the likelihood of securing valuable backlinks, which are crucial for SEO ranking.
Tips for optimizing blog content length
To make the most of your blog content length, consider the following tips:
1. Conduct thorough research
Before writing, invest time in conducting extensive research on your chosen topic. Look for unique angles, current data, and valuable insights that can make your blog post stand out from the competition. By presenting new and valuable information in a comprehensive manner, you increase the chances of attracting readers and capturing their attention.
2. Structure your content
A well-structured blog post enables readers to navigate and consume your content more easily. Divide your article into meaningful sections using HTML headings (H2, H3, etc.) and supplement them with bullet points, numbered lists, and paragraphs. This approach helps break down complex information and makes it more digestible for your readers.
3. Include relevant visuals
Visual elements, such as images, infographics, and charts, can enhance the overall readability and appeal of your blog post. They help in summarizing complex concepts, providing visual explanations, and making your content more engaging. Additionally, optimized image alt tags can contribute to better accessibility and SEO performance.
4. Incorporate relevant keywords
Keyword research plays a vital role in optimizing your blog content for search engines. Identify relevant keywords and incorporate them naturally throughout your blog post. However, avoid keyword stuffing or sacrificing the readability and flow of your content.
5. Keep paragraphs concise
When writing longer blog posts, it's important to maintain concise paragraphs that are easy to read. Lengthy paragraphs can be overwhelming for readers and may cause them to lose interest. Aim for shorter paragraphs that are around 2-3 sentences long to enhance readability and engagement.
In conclusion
The ideal word limit for a blog page on a website varies depending on the topic, competition, and the level of detail required. While there is no fixed number that universally applies, longer blog posts tend to have a positive impact on SEO rankings. By providing comprehensive and high-quality content, you can improve organic visibility, increase reader engagement, establish industry authority, and encourage social sharing.
As a leading provider of business and consumer services in website development, Brand Builder Marketing understands the significance of content length and quality. We strive to create informative and engaging blog posts that deliver value to our readers while enhancing their online presence. If you need assistance with website development or other digital marketing strategies, don't hesitate to reach out to our team of experts.