Top 20 Advantages and Disadvantages of Social Media
May 1, 2021
Blog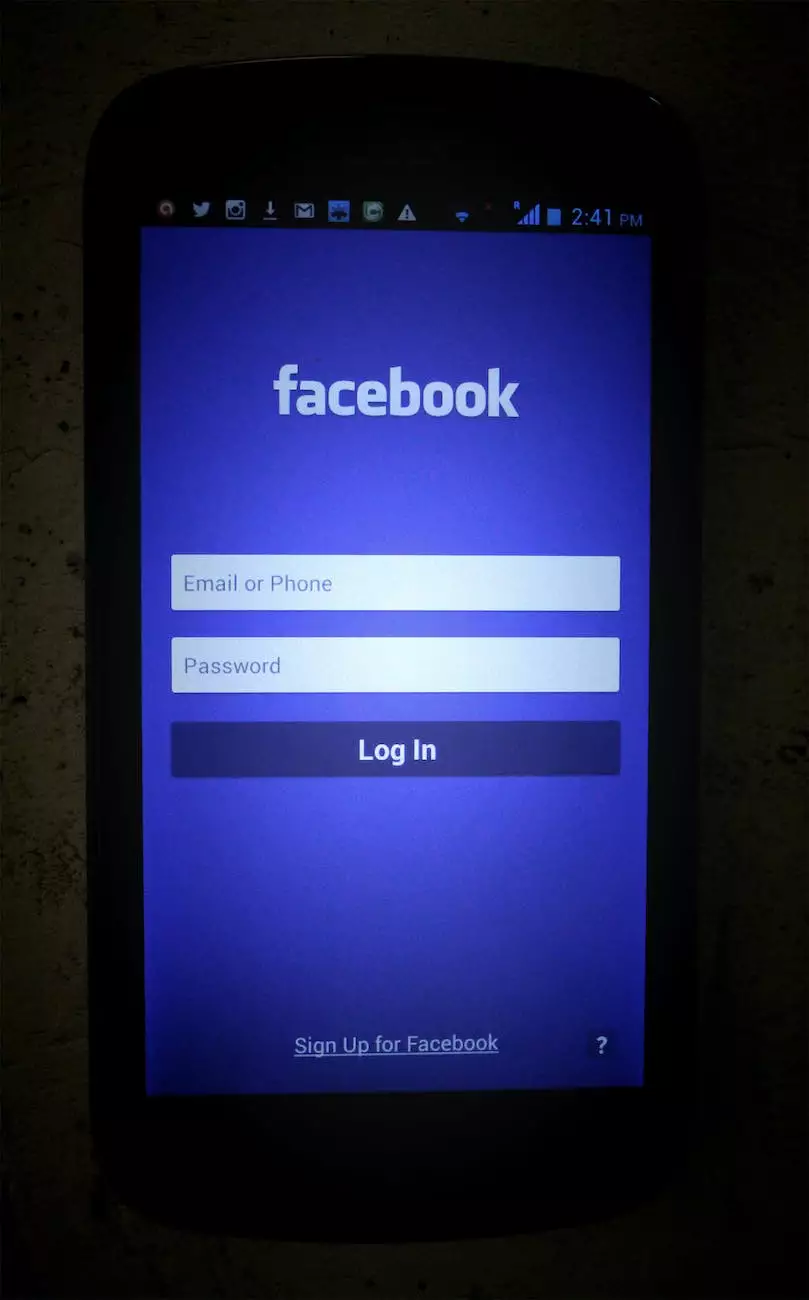 Introduction
In today's digital era, social media has become an integral part of our lives. It has revolutionized the way we communicate, connect, and share information. As a business in the website development industry, understanding the advantages and disadvantages of social media is crucial for your online presence and engagement. In this article, we will explore the top 20 advantages and disadvantages of social media and how they can impact your brand building efforts.
Advantages of Social Media
1. Increased Brand Awareness
One of the primary advantages of social media is the ability to increase brand awareness. With billions of users worldwide, platforms like Facebook, Twitter, and Instagram offer a vast audience for your business to reach. Posting engaging content, sharing updates, and running targeted ad campaigns can significantly boost your brand visibility and recognition.
2. Enhanced Customer Engagement
Social media provides a direct and interactive way to engage with your audience. Through comments, likes, and shares, you can build a community around your brand and foster meaningful relationships with customers. Responding to inquiries, addressing concerns, and sharing valuable content can create a loyal fan base and improve customer satisfaction.
3. Cost-Effective Marketing
Compared to traditional marketing channels, social media offers a cost-effective way to promote your business. Creating and maintaining a social media presence is relatively affordable, allowing small businesses with limited resources to compete with larger competitors. Additionally, you can utilize targeted advertising options to reach specific demographics and increase the return on your marketing investment.
4. Increased Website Traffic
Social media can be a powerful driver of website traffic. By strategically sharing links to your website's content, blog posts, or promotional offers, you can attract visitors and potentially convert them into customers. Engaging content that encourages users to click-through and explore your website can lead to increased conversions and sales.
5. Improved SEO Rankings
Although social media signals themselves do not directly impact search engine optimization (SEO), they can indirectly contribute to improved rankings. When your content is shared and linked to on social media, it can generate backlinks and increase your website's authority. Additionally, a strong social media presence can lead to increased social sharing and engagement, which search engines like Google take into consideration when determining rankings.
6. Targeted Advertising
Social media platforms offer advanced targeting options that allow you to display your ads to specific audiences based on demographics, interests, and behaviors. This level of audience segmentation ensures that your advertising campaigns are reaching the right people, leading to higher conversion rates and a better return on your investment.
7. Real-Time Customer Insights
Social media provides an opportunity to gain real-time insights into your audience's preferences, opinions, and behaviors. Through social listening and monitoring tools, you can track conversations around your brand, industry trends, and customer feedback. This valuable information can help you make informed business decisions, refine your marketing strategies, and improve your products or services.
8. Competitive Advantage
Having a strong social media presence can give you a competitive edge in the website development industry. By monitoring your competitors' social media activities, you can identify their strengths and weaknesses, learn from their successes and failures, and adapt your own strategies accordingly. Staying ahead of the competition positions your business as a leader in the market and can attract potential clients.
9. Partnership Opportunities
Social media platforms serve as networking platforms where you can connect with other businesses and industry professionals. Building relationships through social media can lead to collaboration opportunities, joint ventures, and partnerships that can expand your reach and resources. Participating in industry communities and engaging with influential individuals can enhance your brand's credibility and visibility.
10. Crisis Management
Social media provides a transparent platform to address and manage potential crises. In case of negative reviews, customer complaints, or misinformation spreading about your business, you can directly respond and provide prompt resolutions publicly. This helps in maintaining public trust, addressing issues promptly, and preventing minor problems from escalating into larger crises.
Disadvantages of Social Media
1. Time-Consuming
Managing a successful social media presence requires time and effort. It involves consistently creating and sharing content, engaging with followers, monitoring analytics, and staying updated with trends. Without proper planning and resources, managing social media accounts can become overwhelming and divert attention from other business priorities.
2. Negative Comments and Feedback
While social media allows for open communication, it also exposes your business to negative comments, criticism, and customer complaints. Dealing with negative feedback in a professional manner is essential but can sometimes be challenging. A well-planned strategy for handling negativity is important to maintain a positive brand image and customer satisfaction.
3. Privacy Concerns
Social media platforms collect and store user data for targeted advertising and analytics purposes. This raises privacy concerns among individuals who may be uncomfortable sharing personal information. As a business, it is crucial to respect user privacy and comply with data protection regulations to avoid potential reputational damage and legal consequences.
4. Information Overload
The abundance of information on social media can be overwhelming for both businesses and users. With numerous posts, updates, and advertisements competing for attention, it can be challenging to cut through the noise and grab the audience's interest. Crafting compelling and unique content becomes imperative to stand out and capture the attention of your target audience.
5. Platform Algorithm Changes
Social media platforms regularly update their algorithms, which can impact the visibility and reach of your content. Algorithm changes may affect the organic reach of your posts, requiring you to adapt your strategies and potentially invest in paid advertising to maintain a strong presence. Staying on top of platform updates and adjusting your approach accordingly is necessary to stay relevant and visible to your audience.
Conclusion
Social media offers numerous advantages and disadvantages for businesses in the website development industry. By understanding these factors, you can develop strategies to reap the benefits of social media while mitigating potential challenges. Leveraging social media's power for increased brand awareness, customer engagement, cost-effective marketing, and improved SEO rankings can help your business thrive. However, it is crucial to address the time-consuming nature, handle negative feedback professionally, respect user privacy, tackle information overload, and adapt to platform algorithm changes. With a well-planned approach and continuous monitoring, social media can be a valuable tool in your brand building efforts.