Best Practices for Anchor Text Optimization
Jan 22, 2018
Blog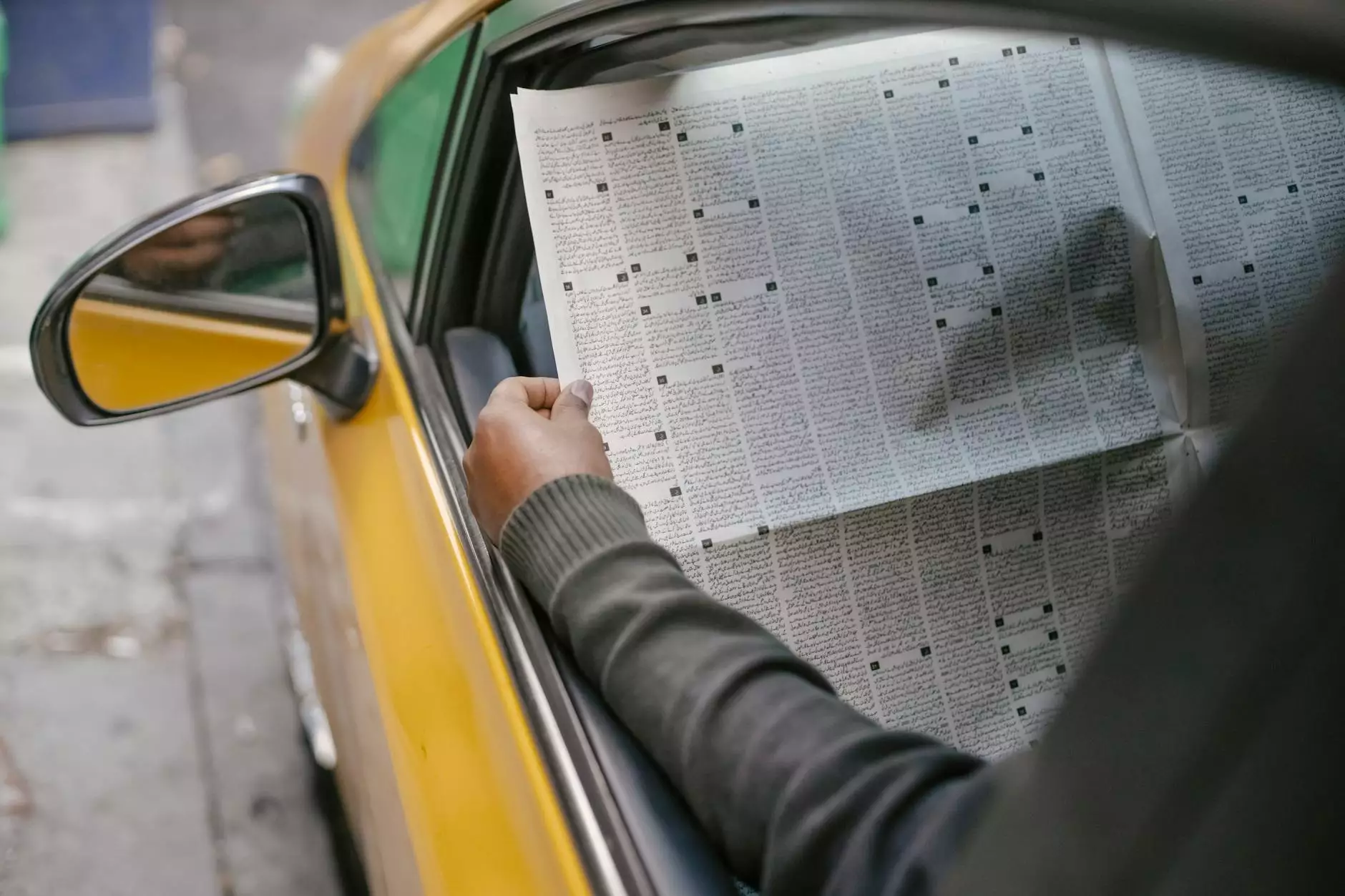 Welcome to Brand Builder Marketing's guide on the best practices for anchor text optimization. In this comprehensive article, we will dive deep into the world of anchor text, its importance for SEO, and how you can effectively optimize it to improve your website's search engine rankings.
Introduction to Anchor Text
Anchor text refers to the clickable text in a hyperlink. When you create a hyperlink, the anchor text is the visible and clickable part that users interact with. It is also used by search engines to understand the context and relevance of the linked content. Optimizing anchor text is critical for both user experience and search engine optimization.
Why is Anchor Text Optimization Important?
Anchor text optimization plays a crucial role in SEO as it helps search engines understand the content of a linked page. When search engines crawl and index web pages, they rely on anchor text as a strong ranking signal. Here are a few reasons why anchor text optimization is important:
1. Relevance and Context
The anchor text provides context and relevance to the linked page. It helps search engines understand the topic, keyword, or theme of the destination page. By using descriptive and keyword-rich anchor text, you can signal to search engines what your page is about and improve its chances of ranking for specific keywords.
2. User Experience
Well-optimized anchor text improves user experience by providing clear and concise information about the linked page. When users come across anchor text, they expect it to accurately represent the content they will land on. By utilizing relevant and descriptive anchor text, you can ensure that users have a positive experience navigating through your website.
3. Internal Link Structure
Optimizing anchor text is essential for creating a solid internal link structure within your website. By strategically interlinking relevant pages using keyword-rich anchor text, you enhance the flow of link equity and establish a hierarchical structure that helps search engines understand the importance and relevance of different pages within your site.
Best Practices for Anchor Text Optimization
Now that we understand the significance of anchor text optimization, let's delve into the best practices you should follow to maximize the SEO benefits:
1. Use Descriptive and Keyword-rich Anchor Text
It is crucial to use descriptive and keyword-rich anchor text that accurately reflects the content of the linked page. Avoid generic terms like "click here" or "learn more" as they provide little context to search engines and users. Instead, opt for specific and relevant anchor text that incorporates your target keywords.
2. Maintain Relevance
Ensure that the anchor text is relevant to both the content it appears in and the destination page. Irrelevant anchor text may lead to confusion and negatively impact your search rankings. Make sure the anchor text aligns with the topic and adds value to the user's understanding of the linked page.
3. Vary Your Anchor Text
Avoid using the same anchor text repeatedly, as it may appear unnatural and could be flagged by search engines as an attempt to manipulate rankings. Vary your anchor text by incorporating different keywords, topics, and variations to maintain a diverse and natural link profile.
4. Avoid Over-optimization
While optimizing anchor text is important, it's equally crucial to avoid over-optimization. Excessive use of exact match keywords or commercial anchor text can trigger search engine penalties. Aim for a balanced anchor text profile that includes a mix of branded terms, generic terms, and relevant keywords.
5. Focus on Quality Content
High-quality content is the foundation of any successful SEO strategy. Anchor text optimization works best when supported by informative, valuable, and engaging content. Craft compelling content that naturally attracts organic links and enhances the overall user experience.
6. Optimize Internal Linking
Maximize the potential of anchor text optimization by incorporating it into your internal linking strategy. Identify relevant pages and anchor them with keyword-rich anchor text to improve the accessibility and indexability of important content within your website.
7. Monitor and Adjust
Regularly monitor the performance of your anchor text strategy. Keep an eye on your search rankings, click-through rates, and user engagement metrics to identify areas for improvement. Analyze the impact of different anchor texts and make adjustments accordingly to optimize results.
Conclusion
Understanding and implementing effective anchor text optimization practices can significantly boost your website's SEO rankings. By using descriptive and relevant anchor text, maintaining relevance, varying anchor text, avoiding over-optimization, focusing on quality content, optimizing internal linking, and monitoring your strategy, you can stay ahead of the competition and outrank other websites in search engine results. At Brand Builder Marketing, we specialize in website development and provide top-notch services in the Business and Consumer Services category. Contact us today for all your website needs and let us help you achieve optimal SEO success through anchor text optimization.