Domain Authority 301 Rebranding Without Losing SEO
Oct 1, 2018
Blog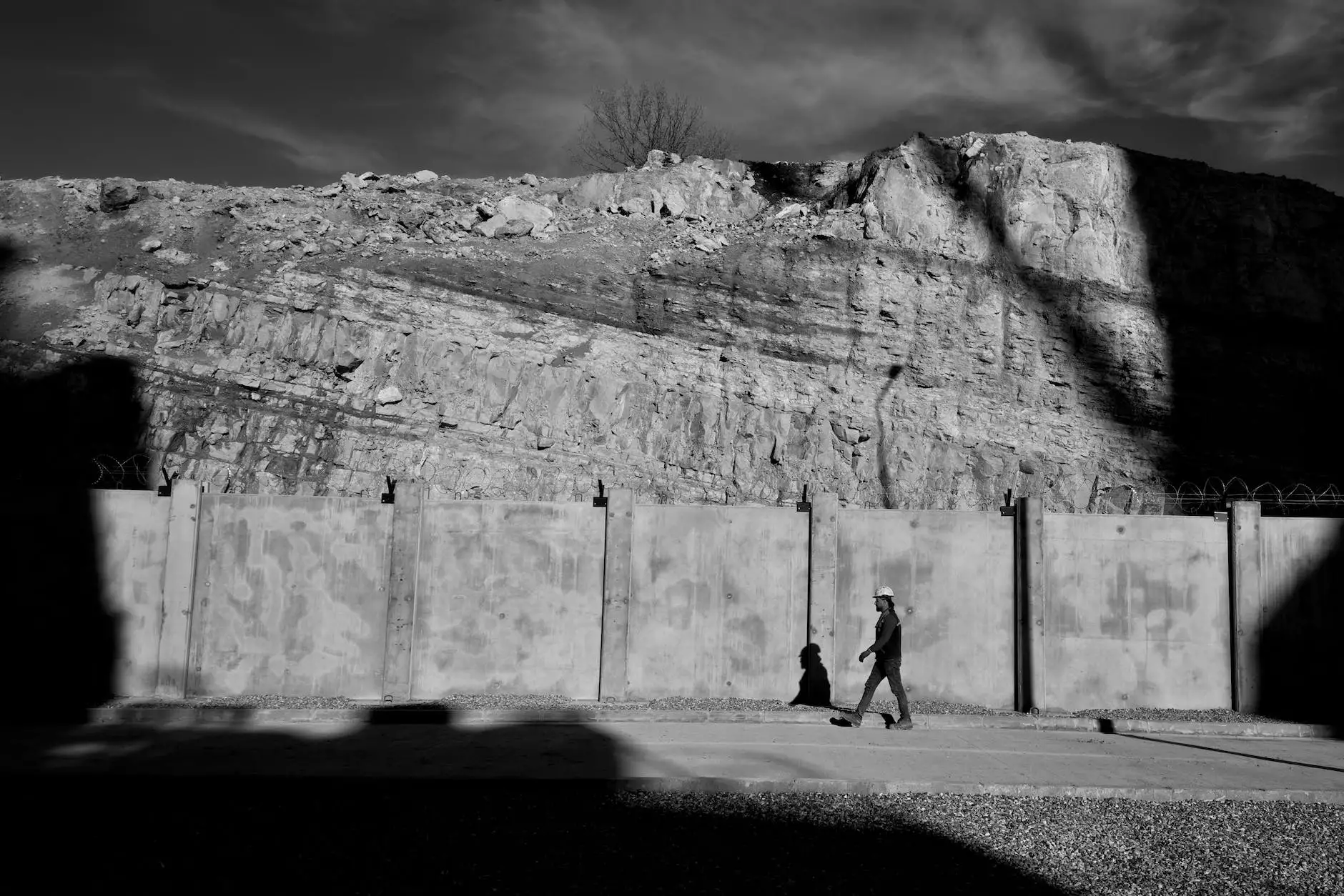 The Importance of Domain Authority
In the ever-evolving landscape of SEO, one key element that plays a crucial role in determining search engine rankings is Domain Authority. Domain Authority (DA) is a metric developed by Moz that predicts how well a website will rank on search engine result pages (SERPs). It is measured on a scale from 1 to 100, with higher scores indicating a higher likelihood of ranking well.
Understanding 301 Rebranding
When a business undergoes rebranding, it is essential to ensure a smooth transition without losing the hard-earned SEO rankings and traffic. One of the commonly used techniques in rebranding is the implementation of a 301 redirect strategy.
What is a 301 Redirect?
A 301 redirect is a type of permanent redirect that informs search engines and website visitors that a page has been moved permanently to a new location. It is crucial to implement a 301 redirect to maintain the SEO value and traffic from the old pages to the new ones during the rebranding process. This helps search engines understand the change and direct users to the new URL.
The Role of Domain Authority in 301 Rebranding
During the rebranding process, it is important to consider the impact on Domain Authority. When you change your website's domain or URL structure, there is a possibility of losing some of your existing SEO rankings and authority. This is where Domain Authority comes into play.
Maintaining Domain Authority
By implementing a well-planned 301 redirect strategy, you can preserve a significant portion of your Domain Authority. This means that even though your website's URL structure or domain may change, search engines will still attribute the previous link equity and ranking signals to the new pages.
Steps to Preserve Domain Authority
To ensure a smooth rebranding process without compromising your SEO efforts, follow these steps:
Comprehensive Website Analysis: Analyze your current website's structure, content, and URLs to identify potential areas for improvement and develop a clear rebranding strategy.
Keyword Research: Determine relevant keywords for your new brand and incorporate them strategically in your content and URLs.
301 Redirect Mapping: Create a comprehensive mapping of old URLs to their corresponding new URLs. Ensure that each old URL redirects to the most relevant new URL.
Implement 301 Redirects: Utilize server-side redirects to redirect old URLs to new ones. Test and verify the redirects to ensure they are functioning correctly.
Update Internal and External Links: Identify all internal and external links pointing to your old URLs and update them to point to the new URLs. This helps search engines and users discover the new pages.
Content Optimization: Optimize your content with the new branding elements, including keywords, descriptions, and meta tags. Make sure the content reflects the new brand identity while providing value to your audience.
Monitor and Audit: Keep a close eye on your website's performance, rankings, and user feedback during and after the rebranding process. Make any necessary adjustments to further enhance the user experience and maintain SEO.
Why Choose Brand Builder Marketing for 301 Rebranding?
When it comes to rebranding your website with minimal impact on SEO, Brand Builder Marketing has the expertise and experience to guide you through the process. Our team of SEO professionals understands the intricacies of Domain Authority and the importance of maintaining search engine rankings during rebranding.
Our Approach
At Brand Builder Marketing, we follow a meticulous approach to ensure successful 301 rebranding without losing SEO:
Thorough Analysis: We conduct a comprehensive analysis of your website, its current SEO performance, and your rebranding goals to create a customized strategy.
Strategic Planning: Based on the analysis, we develop a well-thought-out plan that includes keyword research, content optimization, and 301 redirect mapping to preserve your Domain Authority.
Expert Execution: Our team of SEO experts implements the rebranding strategy, including setting up 301 redirects, updating internal and external links, and optimizing content for search engines.
Ongoing Monitoring: We continuously monitor the performance of your website, adapting the strategy as needed to ensure a seamless and successful rebranding process.
Transparent Reporting: Throughout the entire process, we provide you with detailed reports and insights on the progress and results of your rebranding efforts.
Benefits of Working with Brand Builder Marketing
Choosing Brand Builder Marketing for your 301 rebranding needs offers several benefits:
Expertise: Our team of SEO professionals has extensive experience in successfully executing rebranding strategies while maintaining SEO.
Customized Approach: We understand that every website and rebranding process is unique. We tailor our strategies to meet your specific goals and requirements.
Results-Driven: Our focus is on delivering measurable results and ensuring that your website not only retains but improves its SEO performance after the rebranding process.
Effective Communication: We value transparent and open communication, ensuring that you are involved and informed throughout the entire rebranding journey.
Long-Term Partnership: We strive to build long-term relationships with our clients, offering ongoing support and assistance to help you achieve your business objectives.
Contact Brand Builder Marketing for Seamless 301 Rebranding
If you're ready to rebrand your website without losing valuable SEO rankings and traffic, trust Brand Builder Marketing to handle the process efficiently. Our team is equipped with the skills and knowledge to ensure a smooth transition while preserving your hard-earned Domain Authority. Contact us today to discuss your 301 rebranding needs and take your online presence to the next level.