Top 10 YouTube Analytics Tools for 2023
Oct 17, 2022
Blog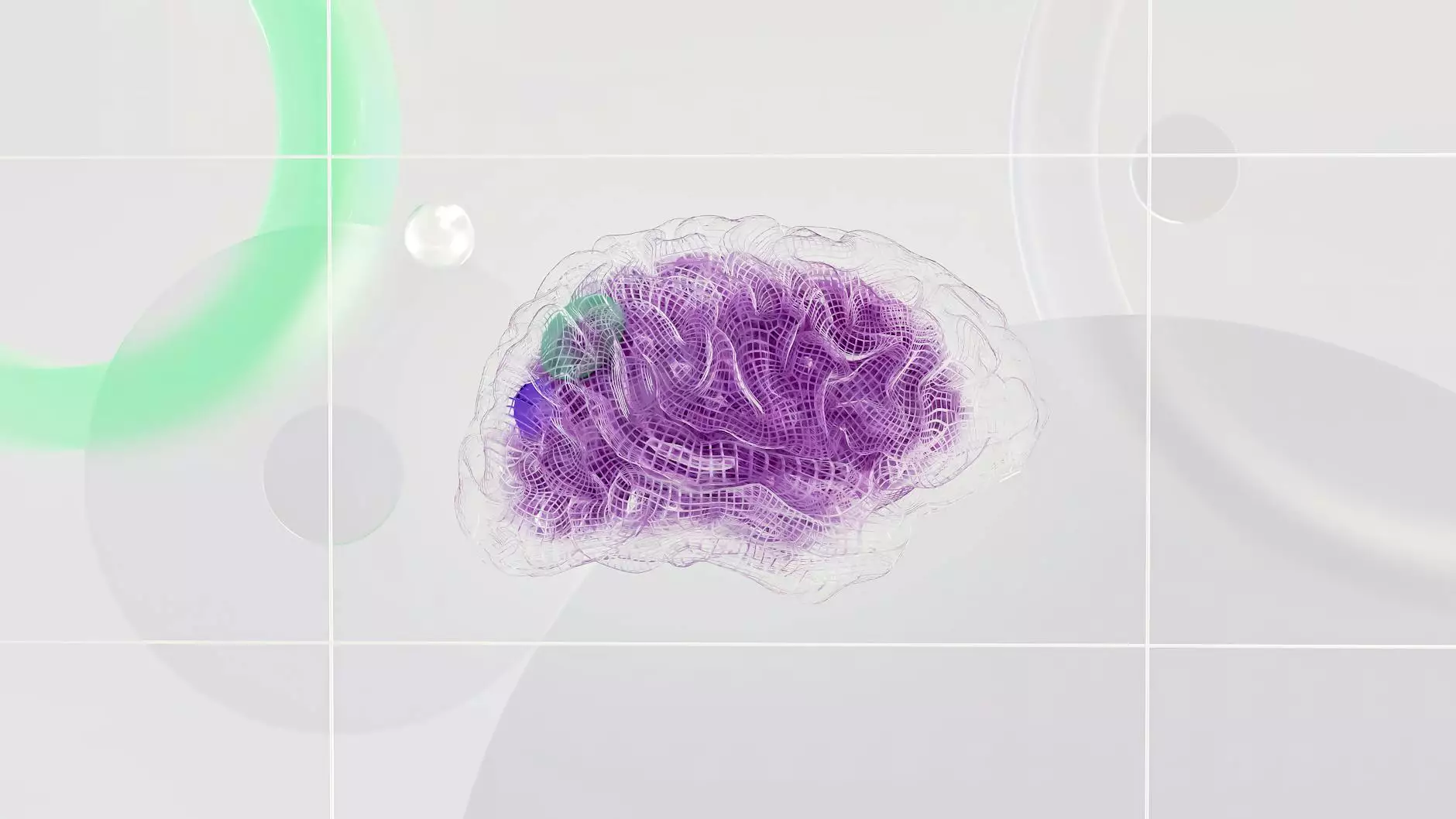 Welcome to Brand Builder Marketing's comprehensive guide to the top YouTube analytics tools for 2023. If you're a marketer, content creator, or business owner looking to leverage the power of YouTube for your brand, it's crucial to have access to robust analytics tools that can help you track, measure, and optimize your YouTube channel performance.
Why YouTube Analytics Are Essential for Your Success
YouTube has become one of the most popular platforms for video content, making it a vital channel for brands to reach their target audience and boost their online presence. With over 2 billion monthly active users, there is incredible potential to grow your brand on YouTube. However, simply creating and uploading videos is not enough. To stand out from the competition and drive results, you need to understand how your videos are performing and make data-driven decisions. This is where YouTube analytics tools come in.
YouTube analytics provide valuable insights into your channel's performance, audience engagement, viewer demographics, traffic sources, watch time, and much more. By understanding these metrics, you can gain a deeper understanding of what content resonates with your audience, identify trends, optimize your YouTube SEO strategy, and ultimately grow your channel.
1. YouTube Studio
The first tool on our list is YouTube Studio. It's an all-in-one platform provided by YouTube that offers an extensive range of analytics and insights. With YouTube Studio, you can easily track key metrics such as views, watch time, subscribers, and engagement. The platform also provides audience demographic data, including age, gender, and geographic location. Furthermore, YouTube Studio offers advanced analytics, such as traffic sources and a detailed breakdown of revenue generated from your videos.
2. Google Analytics
Google Analytics is a powerful tool that allows you to track the performance of your entire website, including your YouTube channel. By linking your YouTube channel to Google Analytics, you can access in-depth data and insights. With this integration, you can analyze metrics such as traffic sources, user behavior, conversions, and more. Google Analytics provides a holistic view of how your YouTube channel aligns with your overall website goals.
3. TubeBuddy
TubeBuddy is a popular YouTube analytics and SEO tool that offers a range of features designed to help optimize your channel's performance. With TubeBuddy, you can conduct keyword research, track video rankings, analyze competitors, and perform A/B testing on video thumbnails. The tool also provides detailed insights on your channel's engagement, audience retention, and suggested tags to improve your video SEO.
4. VidIQ
VidIQ is another comprehensive YouTube analytics tool that helps creators and marketers optimize their YouTube SEO strategy. With VidIQ, you can analyze video tags and keywords, track competitors, and gain insights into trending topics. The tool also provides optimization tips, engagement metrics, and audience demographics to help you make data-driven decisions and improve your video performance.
5. Social Blade
Social Blade is a popular analytics and influencer marketing platform that offers YouTube analytics insights. With Social Blade, you can track channel statistics, see real-time subscriber and view counts, and even estimate the earnings of popular YouTube channels. The platform also provides data on historical subscriber growth, allowing you to identify top-performing channels and leverage their strategies.
6. Morningfame
Morningfame is a YouTube analytics tool that offers comprehensive data and insights to help you grow your YouTube channel. The platform provides detailed video analytics, including engagement metrics, impressions, click-through-rate, and audience demographics. Morningfame also offers a unique "Video Score" feature that assesses the potential of your videos to rank well on YouTube, helping you optimize your content for maximum visibility.
7. Ahrefs' YouTube Keyword Tool
Ahrefs' YouTube Keyword Tool allows you to discover high-performing keywords for your YouTube videos. By understanding which keywords have high search volume and low competition, you can optimize your video titles, descriptions, and tags to increase your chances of ranking higher in YouTube search results. This tool also provides insights into keyword difficulty, search volume trends, and competitor analysis.
8. SocialBook
SocialBook is an influencer marketing platform that offers YouTube analytics and insights. With SocialBook, you can track channel performance metrics, audience engagement, and view detailed demographic data. The platform also provides features like influencer discovery, collaboration opportunities, and brand safety tools to help you enhance your YouTube marketing strategy.
9. Cyfe
Cyfe is a comprehensive analytics dashboard that allows you to monitor various data sources, including your YouTube analytics. With Cyfe, you can create custom dashboards to track key metrics, audience engagement, and channel growth. The platform also allows you to integrate other data sources, such as social media platforms and website analytics, providing a holistic view of your brand's online performance.
10. SocialRank
SocialRank is a powerful audience segmentation and analytics tool that can be used for your YouTube channel. With SocialRank, you can analyze your subscribers, identify influencers within your audience, and create targeted campaigns. The tool also provides insights into follower growth, engagement rates, and audience demographics, enabling you to build a loyal and engaged YouTube community.
Conclusion
As a marketer or content creator, leveraging the power of YouTube analytics tools is essential to drive results and grow your channel. The top 10 YouTube analytics tools for 2023 listed above offer a range of features and insights to help you optimize your YouTube marketing strategy. From tracking key metrics to conducting keyword research and competitor analysis, these tools provide the data and insights you need to make data-driven decisions and enhance your YouTube channel's performance.
Remember, the world of YouTube is highly competitive, and staying ahead requires continuous learning and optimization. By utilizing these powerful YouTube analytics tools, you can gain a competitive edge, unlock new growth opportunities, and maximize the potential of your YouTube channel. Start exploring these tools today and take your YouTube marketing strategy to new heights!