When Does A Default Analytics Session Expire?
Mar 18, 2021
Blog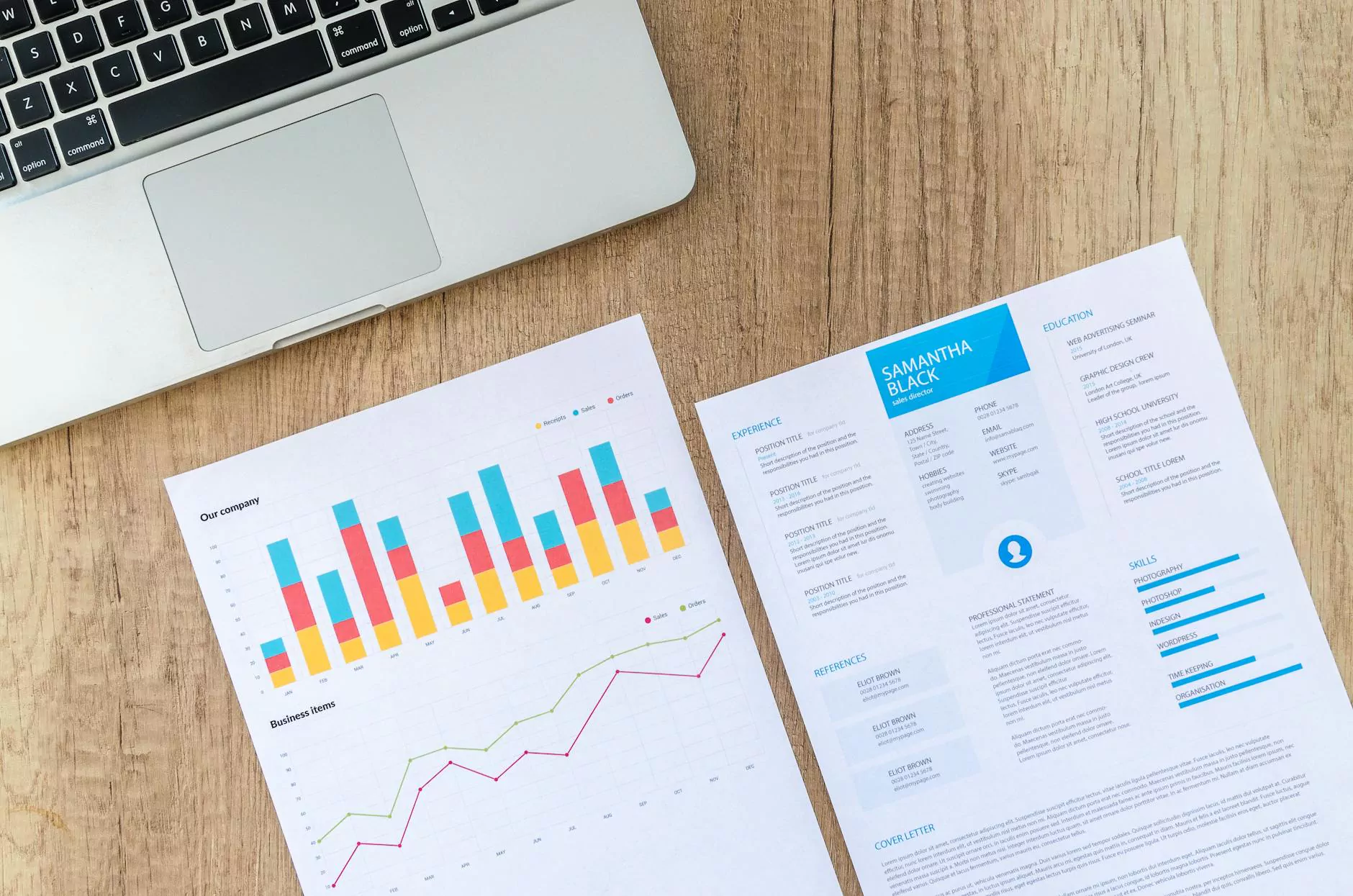 Welcome to Brand Builder Marketing, your one-stop solution for all your website development needs. In today's digital age, having an effective analytics strategy is crucial for any business striving to succeed online. In this comprehensive guide, we will delve into the topic of "when does a default analytics session expire?" and provide you with the insights you need to understand the impact on your website's performance.
Understanding Analytics Sessions
Before we dive into the expiration of a default analytics session, let's first gain a clear understanding of what an analytics session entails. An analytics session refers to the time frame during which a user interacts with your website, navigates through its various pages, and engages with the content. This session allows you to monitor and analyze user behavior, helping you make informed decisions to optimize your website's performance.
Analytics sessions provide valuable information about your website's traffic, including the number of visitors, their geographical location, the source of their visit, and the time they spend on your site. This data empowers you to make data-driven decisions, improve user experience, and drive conversions and sales.
The Duration of Default Analytics Sessions
Default analytics sessions typically have a predefined duration, which determines when a session is considered expired. The duration varies across different analytics platforms, and it's crucial to understand the specific settings of your chosen analytics tool. As of this writing, the most widely used analytics platform is Google Analytics, so we will focus on its default session duration.
By default, a Google Analytics session expires after 30 minutes of inactivity from a user. Inactivity is defined as the absence of any actions, such as page views, events, or conversions, during this time frame. Once the session expires, the next interaction from the user will initiate a new session.
It's important to note that you have the flexibility to adjust the session duration based on your specific requirements or business objectives. Google Analytics allows you to configure the session timeout settings, enabling you to customize the duration according to the nature of your website and the behavior patterns of your audience.
Why Does Session Expiration Matter?
Understanding when a default analytics session expires is crucial because it directly impacts the accuracy of the data you collect. It plays a significant role in determining the metrics you track, the insights you derive, and the decisions you make to improve your website's performance.
When a session expires, a new session is initiated for subsequent user interactions. This division of data into multiple sessions allows you to segment and analyze user behavior more effectively. It helps you identify trends, patterns, and engagement levels across different time frames, helping you gain deeper insights into your audience's preferences and interests.
Segmenting your data into sessions also allows you to accurately analyze metrics such as bounce rate, average session duration, and conversion rates. By understanding the behavior of visitors within specific sessions, you can optimize your website's design, content, and user journey to increase engagement, reduce bounce rates, and ultimately drive more conversions.
Optimizing Analytics Session Duration
While the default session duration may be suitable for some websites, others may need to fine-tune this setting to align with their unique business goals. Here are some factors to consider when optimizing your analytics session duration:
Nature of your website: Depending on the nature of your website, you need to determine the average time your users spend engaging with your content. If you have a blog with lengthy articles, a longer session duration might be appropriate. However, if you have a retail website with quick browsing and conversion-focused actions, a shorter session duration could provide more accurate insights.
User behavior: Analyze your website's analytics data to gain insights into the typical user behavior on your site. Do users tend to have extended sessions, or do they often visit for short, specific interactions? Understanding your audience's behavior will help you set an optimal session duration that captures their engagement effectively.
Goal tracking: Consider the goals you have set for your website. If your primary objective is to drive conversions, you may want to set a shorter session duration to ensure sessions capture users' entire conversion journeys. On the other hand, if your focus is on content consumption or engagement, a longer session duration may be more appropriate.
Industry benchmarks: Research industry benchmarks to gain insights into common session durations used by websites in your industry. This data can serve as a reference point and help you make an informed decision when optimizing your analytics session duration.
Conclusion
Understanding when a default analytics session expires is crucial for effective website tracking and optimization. By grasping the concept of session duration and its impact on your website's performance, you can make informed decisions to enhance user experience, improve conversion rates, and drive business growth.
At Brand Builder Marketing, we specialize in website development and providing expert insights on business and consumer services. With our expertise, we're committed to helping you navigate the intricate world of analytics and optimize your website for success. Contact us today to learn more about how we can elevate your digital presence and drive tangible results!