How to Do an SEO Audit for a WordPress Site!
Oct 7, 2022
Blog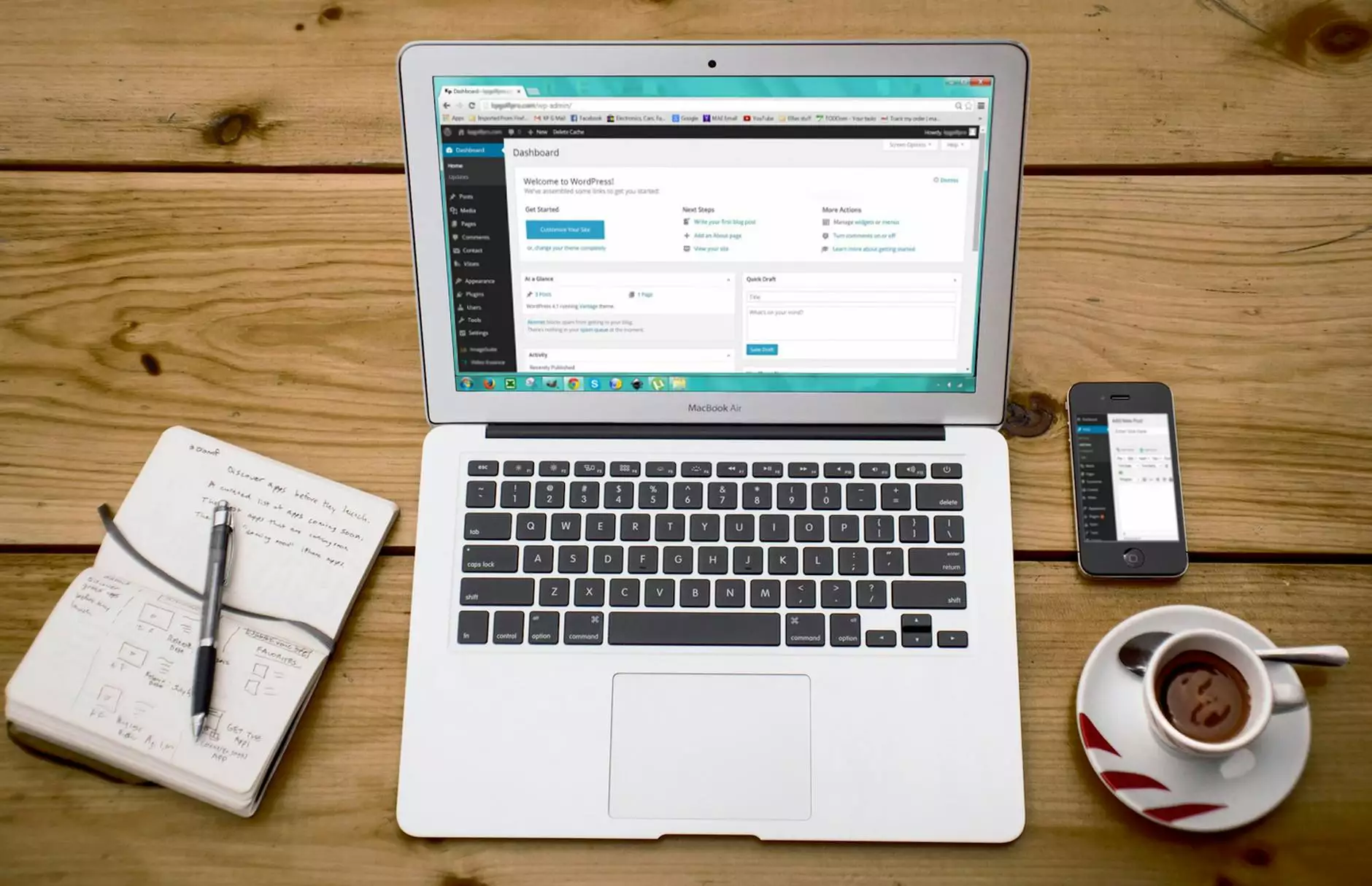 Introduction
Welcome to Brand Builder Marketing's guide on conducting an SEO audit for your WordPress website! In this comprehensive article, we'll walk you through the process of analyzing your site's performance and identifying areas for improvement. By the end, you'll have the tools and knowledge necessary to outrank your competitors and boost your search engine rankings.
Why is an SEO Audit Important?
An SEO audit is essential to assess the overall health of your WordPress site and identify any issues that may be hindering its visibility in search engines. With over millions of websites online, it's crucial to ensure that your website stands out and ranks high in search engine results pages (SERPs).
By conducting a thorough SEO audit, you can:
Identify and fix technical issues that may be impacting your site's performance
Optimize your content and keywords to boost organic traffic
Generate more leads and conversions through improved user experience
Stay ahead of your competitors by implementing best SEO practices
Step 1: Review Your Website's Performance
Before diving into the specifics of your WordPress site, it's important to assess its overall performance. Look at your site's load speed, mobile responsiveness, and user experience. These factors play a critical role in search engine rankings and user satisfaction.
Use tools like Google PageSpeed Insights and GTmetrix to measure your site's speed and identify areas for improvement. Ensure that your website is mobile-friendly and provides seamless navigation across various devices.
Step 2: Analyze On-Page SEO Factors
Next, focus on optimizing the on-page elements of your WordPress site. These include factors such as title tags, meta descriptions, headings, and keyword usage.
Start by reviewing your title tags and meta descriptions, ensuring they accurately represent the content on each page and contain relevant keywords. Utilize your primary keywords strategically and naturally throughout your content, including in headings and subheadings.
Step 3: Assess Your Site's Content
Content is king when it comes to SEO. Analyzing your website's content is a crucial step in the audit process.
Keyword Research: Begin by conducting thorough keyword research to understand what your target audience is searching for. Identify relevant long-tail and short-tail keywords to incorporate into your content and optimize your pages for better visibility.
Content Relevance and Quality: Review each page of your WordPress site to ensure the content is relevant, informative, and engaging. Identify any duplicate or thin content that may be affecting your search rankings. Improve your content by adding valuable insights, images, videos, or infographics.
Step 4: Check Your Site's Backlink Profile
Backlinks play a crucial role in determining your site's authority and trustworthiness in the eyes of search engines. Analyzing your backlink profile allows you to identify opportunities for link-building and improve your organic rankings.
Utilize tools like Ahrefs or Moz to analyze your site's backlinks. Look for authoritative websites within your niche that could potentially provide valuable backlinks. Consider reaching out to relevant blogs or websites for guest posting opportunities or partnerships.
Step 5: Technical SEO Analysis
Technical SEO is the foundation of your website's performance. It involves assessing various technical aspects to ensure maximum visibility to search engines and users.
XML Sitemap: Check if your WordPress site has a properly formatted and up-to-date XML sitemap. This helps search engines understand the structure and hierarchy of your website.
Site Architecture: Analyze your site's navigation and URL structure. Ensure your website is logically organized, making it easier for users and search engines to navigate.
Robots.txt and Robots Meta Tags: Review your robots.txt file and meta tags to ensure search engines can crawl and index your website effectively. Optimize them to prevent the indexing of irrelevant pages, if necessary.
Page Speed and Mobile Optimization: Revisit your website's speed and mobile optimization to ensure fast-loading pages and seamless user experience across devices.
Step 6: Local Search Optimization
If your WordPress site targets a specific geographic area, optimizing for local search is crucial to attract relevant local traffic.
Google My Business: Create and optimize your Google My Business (GMB) profile to improve local visibility. Provide accurate location information, business hours, and solicit positive reviews from satisfied customers.
Local Citations: Identify local directories and platforms where you can list your business. Ensure consistency in your business name, address, and phone number (NAP) across all listings.
Step 7: Monitor and Measure Your Performance
After conducting the SEO audit and implementing relevant optimizations, it's essential to monitor your website's performance over time.
Google Analytics: Set up Google Analytics to track key metrics such as organic traffic, bounce rate, and conversion rates. Analyze the data regularly to identify trends and make data-driven decisions.
Rank Tracking: Utilize SEO tools to track your keyword rankings in search engine result pages. Monitor your website's visibility and compare it to your competitors.
Conclusion
Congratulations! You've completed a comprehensive SEO audit for your WordPress site with the help of Brand Builder Marketing. By following the steps outlined in this guide, you can improve your website's visibility, outrank your competitors, and boost your search engine rankings.
Remember, SEO is an ongoing process, and it's essential to stay updated with the latest industry trends and algorithm changes. Implement regular audits and optimizations to ensure your WordPress site remains competitive and drives organic traffic to your business.