A Complete Guide to Google Ads Management Pricing
Dec 20, 2021
Articles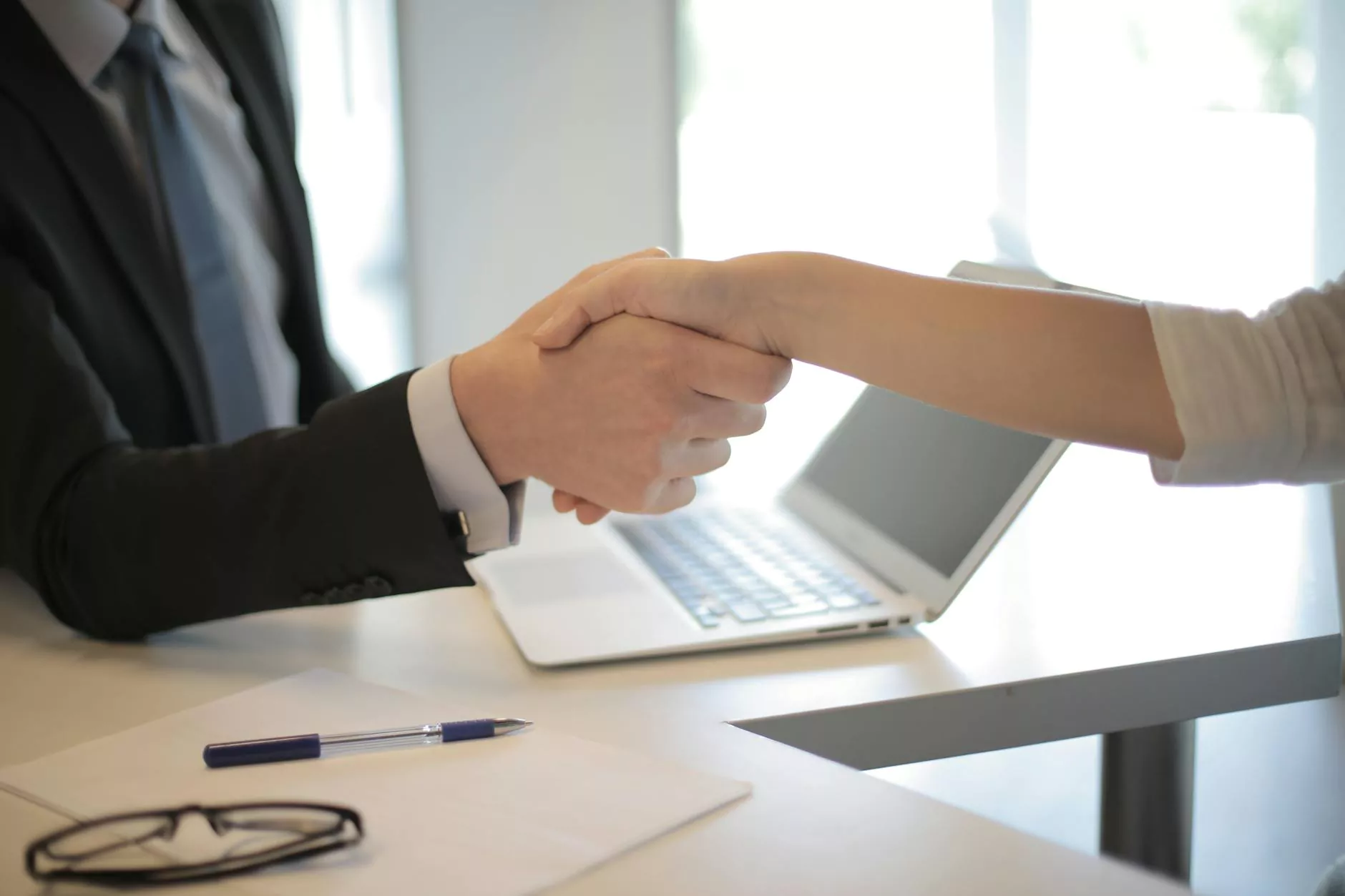 Welcome to this comprehensive guide to Google Ads management pricing, brought to you by Brand Builder Marketing, a trusted name in business and consumer services specializing in website development. In this guide, we will delve into the various aspects, techniques, strategies, and factors that influence Google Ads management pricing.
Understanding Google Ads Management
Before we dive into the pricing details, let's start by understanding what Google Ads management is all about. Google Ads is a highly popular pay-per-click (PPC) advertising platform where businesses can showcase their products or services on Google's search engine results pages (SERPs) and partner websites. Effective Google Ads management involves optimizing campaigns to achieve maximum visibility, attract relevant traffic, and generate valuable leads for businesses.
Factors Influencing Google Ads Management Pricing
When it comes to determining the cost of Google Ads management, several factors come into play. Let's explore these factors in detail:
1. Campaign Complexity
The complexity of your advertising campaign is a crucial factor that affects pricing. Highly sophisticated campaigns with multiple ad groups, extensive keyword research, and advanced targeting options may require more time and resources to manage effectively, resulting in higher costs. Conversely, simpler campaigns with fewer elements may be less expensive to manage.
2. Budget Allocation
Your allocated budget for Google Ads plays a significant role in determining the overall management pricing. Businesses with larger budgets can afford more extensive campaign management services and higher spending on ads. However, it's important to strike a balance between budget and campaign effectiveness to achieve desired results.
3. Ad Copy and Creative Development
The creation and optimization of compelling ad copies and creatives are integral to achieving success with Google Ads. Well-crafted ad copies and appealing visuals attract user attention and improve click-through rates. The complexity and volume of ad copy and creative development required can impact pricing, as it often involves market research, A/B testing, and ongoing optimization.
4. Keyword Research and Optimization
Keyword research lies at the core of a successful Google Ads campaign. Identifying the right keywords and optimizing bids for maximum visibility and relevance can greatly impact pricing. Extensive keyword research, analysis, and ongoing optimization efforts can result in higher costs, but the returns in terms of targeted traffic and conversions make it a worthwhile investment.
5. Geographic targeting and Audience Segmentation
Targeting specific geographic locations and narrowing down your audience segment helps in reaching the right customers at the right time. However, geographic targeting and audience segmentation can introduce additional complexity and require more sophisticated campaign management strategies, which can affect pricing.
6. Competitor Landscape
Competition within your industry and the specific keywords you are targeting can impact the pricing of Google Ads management. If you operate in a highly competitive market, where several businesses are vying for the same audience, it may require more strategic bidding, ongoing optimization, and in-depth analysis, resulting in higher costs.
7. Performance Tracking and Reporting
Monitoring, tracking, and reporting the performance of your Google Ads campaigns is essential for making informed decisions and optimizing your advertising investment. Regular reporting and analysis require time and effort, and depending on the level of detail and customization required, it can influence pricing.
8. Campaign Goals and Objectives
Your business goals and objectives play a crucial role in determining Google Ads management pricing. Whether you aim to increase brand awareness, drive website traffic, or generate leads, aligning campaign strategies and resources accordingly can impact pricing.
Understanding Various Pricing Models
Google Ads management pricing can vary depending on the pricing model agreed upon with your service provider. Here are some commonly used pricing models:
1. Percentage of Ad Spend
In this model, the pricing is based on a percentage of your total Google Ads spend. For example, if your monthly ad spend is $10,000, and the agreed percentage is 15%, the management fee would amount to $1,500. This model ensures that the management fee scales with your advertising budget.
2. Flat Monthly Fee
Under this model, a fixed monthly fee is charged regardless of your ad spend. This can be beneficial if you have a consistent ad spend and prefer predictability in budgeting, as the fee remains fixed regardless of fluctuations in your budget.
3. Performance-based Pricing
Performance-based pricing involves a fee structure linked to certain predefined campaign goals and key performance indicators. For example, if the objective is to generate leads, the fee may be based on the number of leads generated. This model aligns pricing with specific outcomes and ensures that you pay for the desired results.
Choosing the Right Google Ads Management Pricing Model
Now that you have a deep understanding of the various factors and pricing models, choosing the right Google Ads management pricing model is crucial for your business's success. Here are some key considerations:
1. Budget
Assess your advertising budget and determine how much you are willing to allocate to Google Ads management. Align your budget with your goals to strike a balance between investment and return.
2. Campaign Complexity
Evaluate the complexity of your campaigns and the level of expertise required to manage them effectively. Consider whether you need extensive campaign optimization, ad copy development, or advanced targeting options, as these factors influence pricing.
3. Goals and Objectives
Clearly define your campaign goals and objectives and communicate them with your Google Ads management service provider. Choose a pricing model that aligns with your objectives and ensures that you are paying for the desired outcomes.
4. Long-term Partnership
Building a long-term partnership with a reliable Google Ads management service provider is essential for sustained success. Evaluate their expertise, track record, and the level of customer support they offer to ensure that you are partnering with the right team.
The Benefits of Effective Google Ads Management
Investing in professional Google Ads management can yield numerous benefits for your business. Here are some advantages:
1. Increased Brand Visibility
By optimizing your campaigns effectively, you can increase your brand's visibility in front of potential customers who are actively searching for products or services you offer.
2. Targeted Traffic
When managed correctly, Google Ads can drive highly targeted traffic to your website. This means increased chances of converting visitors into valuable leads or customers.
3. Improved ROI
With the right management strategies in place, you can maximize your return on investment through increased conversions and reduced costs per acquisition.
4. Enhanced Campaign Performance
Professional Google Ads management involves ongoing monitoring, optimization, and testing to improve campaign performance, ensuring that your ads are continuously optimized for optimal results.
Conclusion
Managing Google Ads campaigns can be complex, but by understanding the various factors influencing pricing and choosing the right pricing model, you can drive effective ROI and achieve your business goals. Partnering with a reputable Google Ads management service provider, such as Brand Builder Marketing, can help you navigate through the intricacies of campaign management and ensure the best possible performance for your advertising investment.