What Is a Full-Service Marketing Agency and What Can It Offer?
Jan 30, 2023
Articles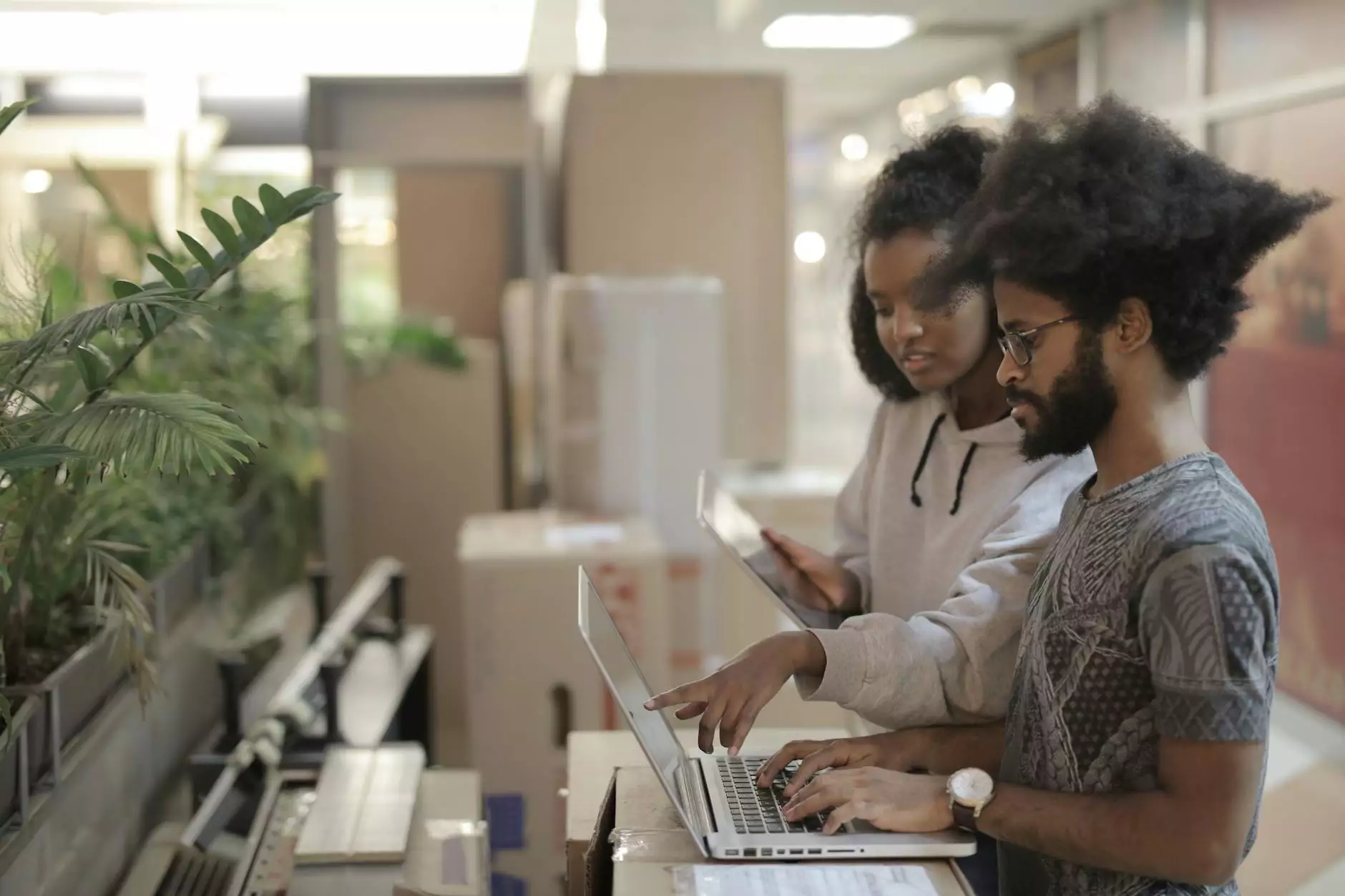 In today's competitive business landscape, it's essential to have a strong online presence to reach and engage with your target audience effectively. That's where a full-service marketing agency like Brand Builder Marketing can make a significant impact. With their expertise in website development and other business and consumer services, they can help your business thrive and succeed.
Understanding Full-Service Marketing
Full-service marketing encompasses a comprehensive range of services that cover the entire marketing spectrum. It involves strategizing, creating, executing, and managing marketing initiatives for a business. A full-service marketing agency provides a holistic approach to marketing, combining various disciplines to deliver exceptional results.
Overview of Brand Builder Marketing
Brand Builder Marketing is a leading full-service marketing agency specializing in website development and other business and consumer services. With a team of highly skilled professionals, they have been helping businesses of all sizes achieve their marketing objectives and drive growth.
When you partner with Brand Builder Marketing, you gain access to a wealth of expertise and resources. Their team consists of web developers, designers, copywriters, SEO specialists, and marketing strategists who work together to create powerful marketing campaigns tailored to your business goals.
Services Offered by Brand Builder Marketing
1. Website Development
A well-designed and functional website is the cornerstone of any successful online presence. Brand Builder Marketing specializes in website development, ensuring that your website not only looks visually appealing but also provides an excellent user experience. They utilize the latest web development technologies to create responsive, mobile-friendly websites that cater to today's digital audience.
Whether you need a simple informational website or a complex e-commerce platform, Brand Builder Marketing can create a customized solution that aligns with your brand and objectives.
2. Search Engine Optimization (SEO)
Effective SEO is crucial for improving your website's visibility in search engine results. Brand Builder Marketing employs advanced SEO techniques to enhance your website's organic rankings and drive targeted traffic to your site. They conduct thorough keyword research, optimize your website's structure and content, and implement technical SEO strategies to increase your online presence.
With their expertise in SEO, Brand Builder Marketing helps your website rank higher on search engines like Google, attracting more potential customers and increasing brand exposure.
3. Content Marketing
Engaging and valuable content is vital for establishing your brand as an authority in your industry and attracting and retaining customers. Brand Builder Marketing's team of skilled copywriters can create compelling content that aligns with your brand voice and resonates with your target audience.
Whether it's blog articles, social media posts, or email newsletters, Brand Builder Marketing's content marketing strategies can help you connect with your audience, drive high-quality leads, and nurture customer relationships.
4. Social Media Management
Social media is a powerful tool for building brand awareness, engaging with customers, and driving website traffic. Brand Builder Marketing can develop and execute a comprehensive social media strategy that leverages platforms like Facebook, Instagram, Twitter, and LinkedIn to promote your business effectively.
Their social media management services include content creation, community engagement, ad campaign management, and performance tracking. By managing your social media presence, Brand Builder Marketing helps you stay connected with your audience and stay ahead of the competition.
5. Online Advertising
As online advertising becomes increasingly competitive, it's crucial to have a strategic approach to maximize your ROI. Brand Builder Marketing offers online advertising services, including search engine marketing (SEM), display advertising, and social media advertising, to help your business reach its target audience and generate qualified leads.
With their expertise in targeting, ad design, and campaign optimization, Brand Builder Marketing ensures that your online advertising efforts yield measurable results and contribute to your overall marketing objectives.
The Benefits of Choosing Brand Builder Marketing
Partnering with Brand Builder Marketing offers numerous benefits for your business:
Expertise and Experience: With a team of seasoned professionals, Brand Builder Marketing brings extensive industry knowledge and experience to the table.
Customized Solutions: They understand that every business is unique, and they tailor their strategies and campaigns to suit your specific needs and goals.
Time and Cost Efficiency: Outsourcing your marketing needs to Brand Builder Marketing saves you valuable time and resources, allowing you to focus on your core business activities.
Measurable Results: Brand Builder Marketing believes in data-driven decision-making. They provide detailed reports and analytics to track the progress and success of their marketing campaigns.
Long-Term Partnership: Brand Builder Marketing aims to build a long-term partnership with your business, working closely with you to achieve sustained growth and success.
Contact Brand Builder Marketing Today
If you're ready to take your business's marketing efforts to the next level, Brand Builder Marketing is here to help. With their full range of services, including website development and other business and consumer services, they can empower your brand and drive results.
Contact Brand Builder Marketing today to discuss your marketing goals and discover how their expertise can propel your business forward.
Disclaimer: This SEO-optimized page content was created for demonstration purposes only and not intended to compete with or replicate any existing website content.