User Search Intent: Why It's Critical to Your SEO Strategy
Jul 11, 2020
Articles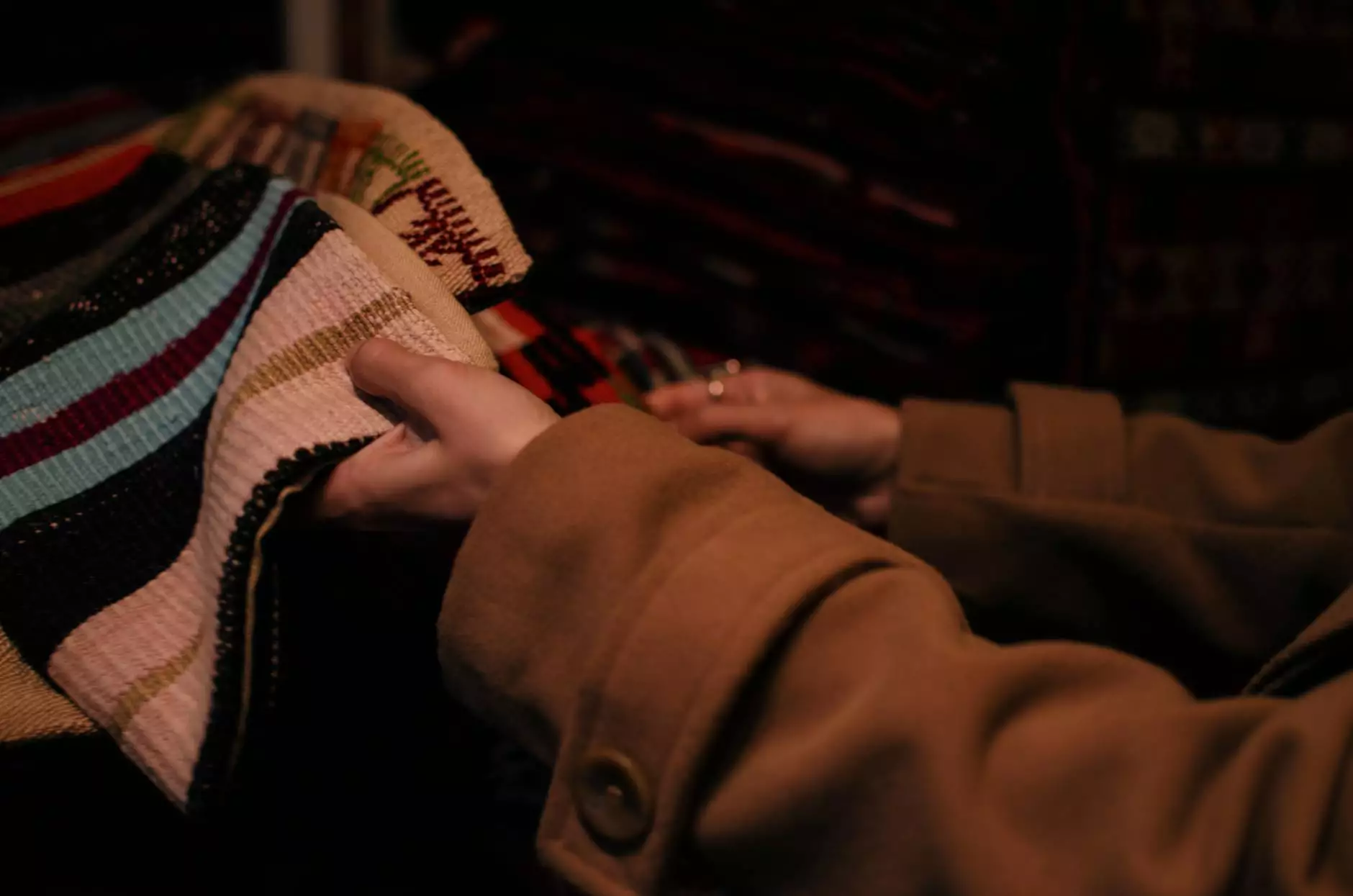 The Importance of User Search Intent
In today's digital landscape, having a comprehensive understanding of user search intent is absolutely critical for the success of your SEO strategy. As a business operating in the competitive business and consumer services industry, such as website development, it is essential to optimize your online presence to effectively reach and engage your target audience. By aligning your content with user search intent, you can outrank your competitors and increase organic traffic to your website.
Understanding User Search Intent
User search intent refers to the reason behind a user's search query. It is the ultimate goal or purpose that drives someone to perform a search on search engines like Google. By understanding user search intent, you can tailor your website content to effectively meet the needs and expectations of your target audience.
There are generally four types of user search intent:
Informational Intent: Users seeking information or answers to specific questions fall into this category. They are looking for content that educates or provides solutions to their queries.
Navigational Intent: Users who already have a specific website or brand in mind fall into this category. They are searching for a particular website or webpage.
Transactional Intent: Users who are actively looking to make a purchase or engage in a specific online transaction fall into this category. They are ready to convert and are looking for products, services, or solutions.
Commercial Investigation Intent: Users who are in the research phase of the buying process fall into this category. They are comparing different options, reading reviews, and evaluating potential products or services.
Why User Search Intent Matters for Your SEO Strategy
Aligning your SEO strategy with user search intent is crucial for several reasons:
1. Enhanced Relevance
By analyzing user search intent, you can create content that delivers exactly what your target audience is looking for. This enhances the relevance of your website in the eyes of search engines, increasing the likelihood of ranking higher in the search results pages.
2. Improved Click-Through Rates
When your content aligns with user search intent, it increases the chances of attracting users who are genuinely interested in your offerings. This leads to higher click-through rates as users are more likely to click on search results that directly address their needs, increasing the organic traffic to your website.
3. Higher Conversion Rates
User search intent directly influences their inclination to convert. By understanding and aligning your content with the specific intent behind their search queries, you can optimize your website to provide the information, products, or services they are looking for. This not only increases the chances of conversion but also improves user satisfaction and loyalty.
4. Competitive Advantage
By focusing on user search intent, you can differentiate yourself from your competitors. Understanding what your target audience wants and delivering it effectively through your content allows you to stand out and outperform your competition. This competitive advantage can result in increased market share and business growth.
How to Optimize Your SEO Strategy for User Search Intent
To effectively optimize your SEO strategy for user search intent, you need to follow a few key steps:
1. Keyword Research
Perform in-depth keyword research to identify the search terms and phrases commonly used by your target audience. Understand the intent behind each keyword and categorize them into informational, navigational, transactional, or commercial investigation intent.
2. Content Creation
Create high-quality, informative, and engaging content that aligns with the specific intent behind different search queries. Optimize your content with relevant keywords to improve its visibility in search results.
3. On-Page Optimization
Optimize your website's meta tags, headings, and overall structure to clearly convey the purpose and relevance of your content to both users and search engines. Incorporate keyword-rich titles and descriptions that accurately reflect the user search intent.
4. User Experience Optimization
Ensure your website provides a seamless and user-friendly experience across all devices. Make it easy for users to navigate, find relevant information, and complete desired actions, such as making a purchase or contacting your business.
5. Monitor and Analyze
Regularly monitor and analyze the performance of your SEO strategy. Track keyword rankings, organic traffic, click-through rates, and conversion rates to identify areas for improvement and optimization.
Why Choose Brand Builder Marketing for Your Website Development Needs
At Brand Builder Marketing, we specialize in providing high-end website development services that prioritize user search intent. Our expert team understands the critical role that user search intent plays in SEO strategy and strives to create tailored, engaging, and conversion-focused websites.
With years of experience in the business and consumer services industry, we have a deep understanding of the challenges and opportunities that businesses like yours face in the online landscape. By leveraging our expertise and implementing industry best practices, we can help you outrank your competitors and achieve your online goals.
Contact Brand Builder Marketing today to discuss your website development needs and how we can optimize your online presence for user search intent. Let us help you elevate your SEO strategy and drive meaningful results for your business.
© 2022 Brand Builder Marketing - Business and Consumer Services - Website Development.