Website Redesign Services
Oct 6, 2019
Services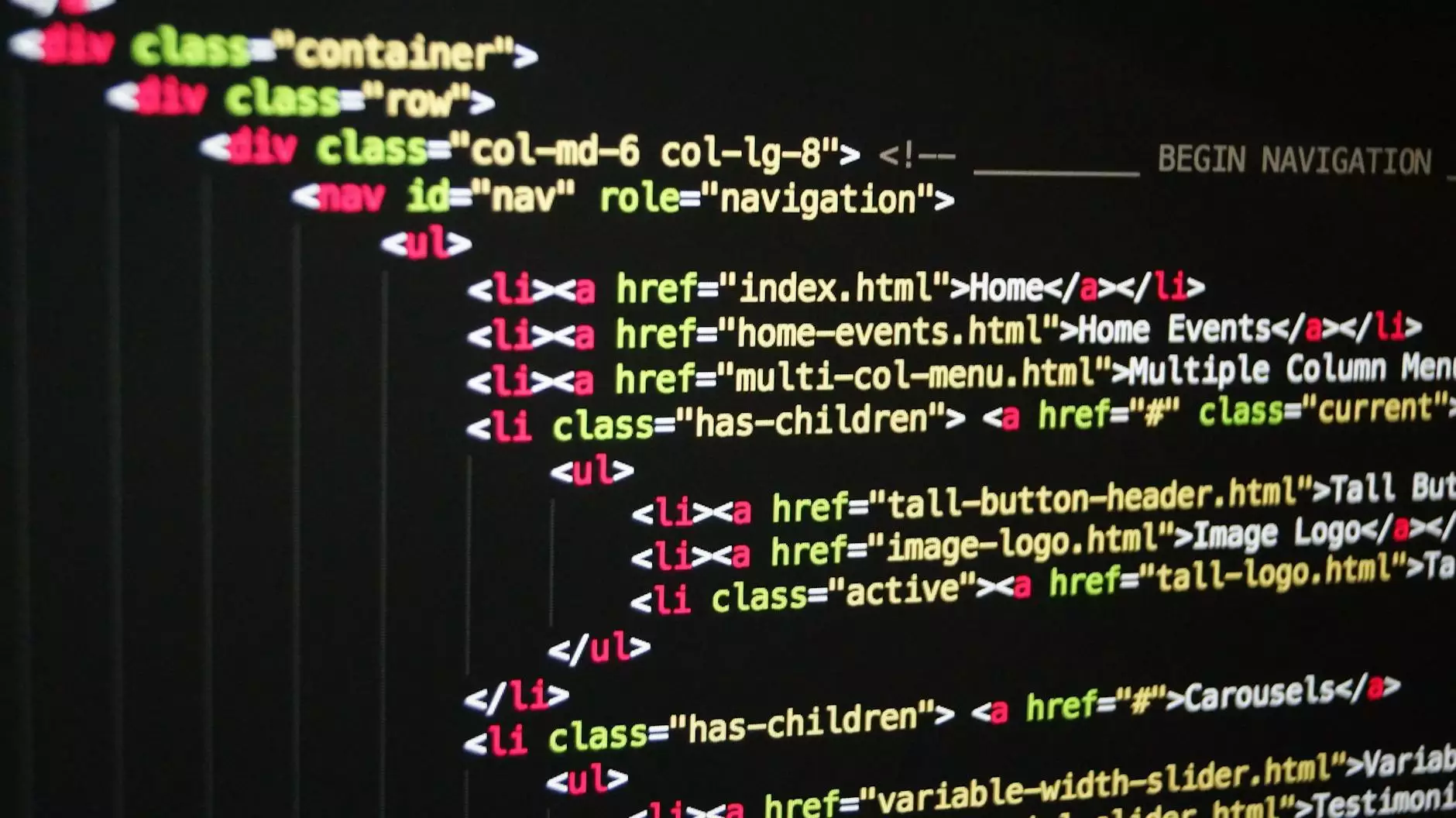 Welcome to Brand Builder Marketing, your premier destination for high-quality website redesign services in India. With our expertise and dedication to excellence, we offer top-notch solutions to enhance your online presence and drive business growth. Our comprehensive website redesigning strategies are designed to revamp your website and attract more visitors, ultimately leading to increased conversions and success.
The Importance of Website Redesign
In today's fast-paced digital landscape, a visually appealing and user-friendly website is crucial for any business looking to stay competitive. A website redesign not only enhances the overall aesthetics of your online presence but also improves functionality, user experience, and conversions. Whether your existing website lacks modern design elements, has outdated technology, or fails to resonate with your target audience, our website redesign services can be the catalyst for transforming your online presence.
Professional Website Redesigning Solutions
At Brand Builder Marketing, we take immense pride in our ability to deliver exceptional website redesigning solutions. Our highly skilled team of designers, developers, and digital marketers work collaboratively to analyze your current website, understand your business objectives, and create a customized redesign strategy to meet your specific needs. With a keen eye for detail and a focus on user experience, we implement innovative design concepts, integrate cutting-edge technologies, and optimize your website for search engines, providing you with a fully optimized and responsive web presence.
Our Website Redesign Process
Our website redesign process is divided into several well-defined stages to ensure that we deliver a final product that exceeds your expectations:
Initial Consultation: We begin by understanding your business goals, target audience, and specific requirements.
Website Audit: Our team conducts a thorough audit of your existing website, identifying areas for improvement.
Design Concepts: We develop visually stunning design concepts that align with your brand identity and engage your audience.
Development: Our skilled developers bring the approved design concepts to life, ensuring seamless functionality and optimal user experience.
Content Integration: We assist you in creating engaging and SEO-friendly content that resonates with your target audience.
Mobile Optimization: We optimize your website for various devices to ensure a seamless browsing experience across all platforms.
Testing and Quality Assurance: Our team rigorously tests your redesigned website to ensure it functions flawlessly and delivers an exceptional user experience.
Launching and Monitoring: Once your redesigned website is ready, we help you launch it successfully and closely monitor its performance to make necessary improvements.
Why Choose Brand Builder Marketing for Website Redesign?
When it comes to website redesign, Brand Builder Marketing stands out as a leading choice. Here's why our clients trust us for their website redesign needs:
1. Expertise and Experience:
With years of experience in the field of web development and digital marketing, we have honed our skills and refined our strategies to deliver exceptional results. We have successfully redesigned websites for clients across various industries, helping them achieve their business goals and surpass their competitors.
2. Customized Solutions:
We understand that every business is unique, and that's why our website redesign solutions are tailored to your specific requirements. We work closely with you to understand your brand identity, target audience, and business objectives, ensuring that the final product reflects your vision and resonates with your audience.
3. Creative Design Concepts:
Our team of talented designers specializes in creating visually stunning and user-friendly website designs. We leverage the latest design trends, cutting-edge technologies, and a deep understanding of user behavior to deliver engaging and conversion-driven designs.
4. Search Engine Optimization:
We are well-versed in the intricacies of search engine optimization (SEO). Our website redesign services include comprehensive SEO strategies to ensure that your redesigned website ranks high on search engine result pages (SERPs) and attracts organic traffic.
5. Timely Delivery:
We understand the importance of timely delivery, and we strive to complete every website redesign project within the agreed-upon timeframe. Our streamlined processes and efficient project management ensure that your website is redesigned and launched promptly, without compromising on quality.
6. Competitive Pricing:
Our website redesign services are competitively priced, offering excellent value for your investment. We believe that quality web redesign should be accessible to businesses of all sizes, and that's why we offer flexible pricing options that cater to your budget.
Contact Us Today for Website Redesign Services
Are you ready to elevate your online presence with a professional website redesign? Look no further than Brand Builder Marketing. Our expert team is here to help transform your outdated website into a visually stunning, user-friendly, and conversion-driven platform that sets you apart from the competition. Contact us today to discuss your website redesign needs and take the first step towards online success.