How to do Shopify SEO - How to Optimize Your E-commerce Website
Apr 9, 2021
Blog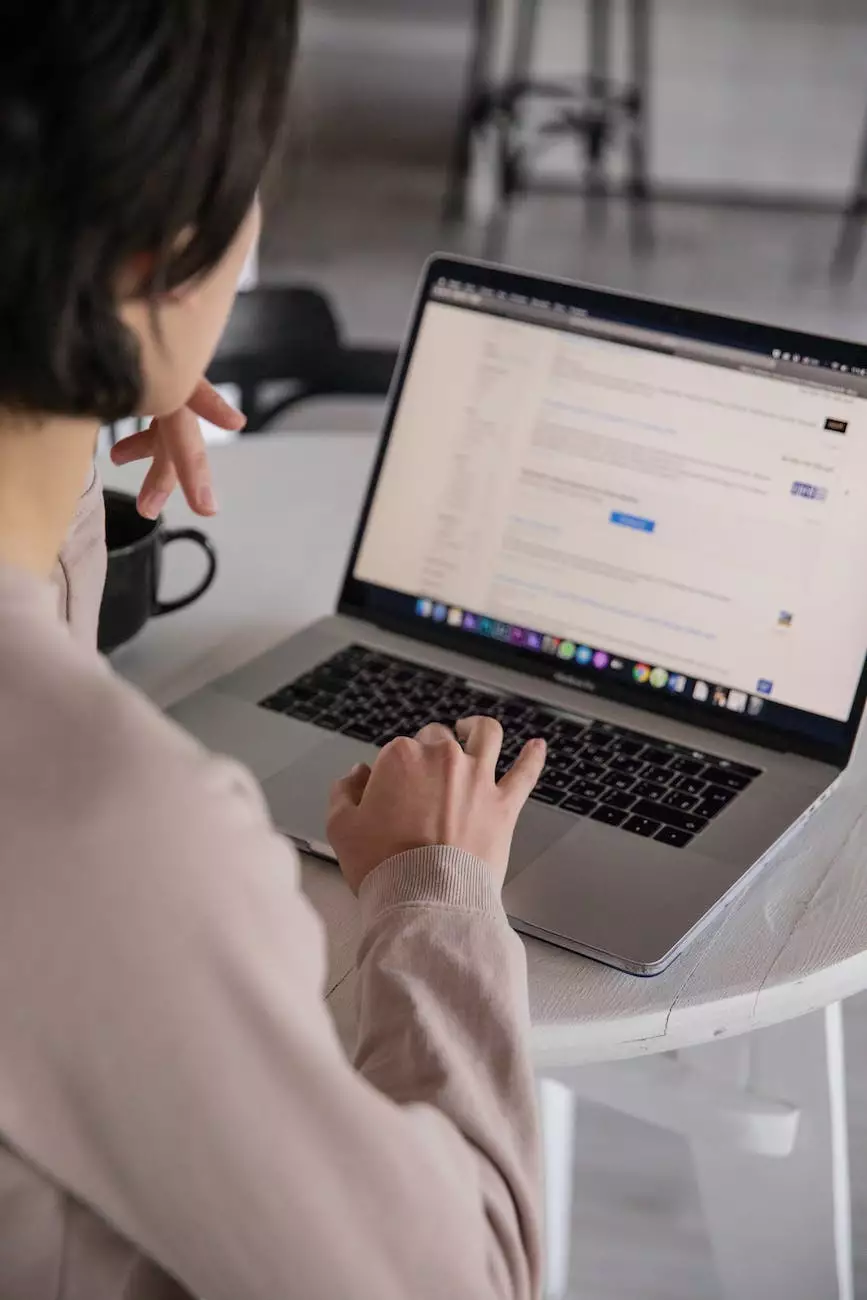 Welcome to Brand Builder Marketing, your go-to resource for all things related to website development, specifically focusing on Shopify SEO. In this comprehensive guide, we will take you through the step-by-step process of optimizing your Shopify store to improve your search engine rankings and drive targeted organic traffic to your e-commerce website.
Understanding the Importance of SEO for Your Shopify Store
When it comes to running a successful e-commerce business, optimizing your website for search engines is crucial. Having a beautifully designed Shopify store is not enough if it fails to attract organic traffic from search engines like Google. This is where SEO comes into play.
Search Engine Optimization (SEO) involves optimizing various elements of your website to make it more search engine friendly and ultimately improve its visibility in search engine results pages (SERPs). By implementing effective SEO strategies and techniques, you can enhance your chances of ranking higher on Google and other search engines, driving more qualified traffic to your Shopify store.
Keyword Research and Analysis
One of the fundamental steps in optimizing your Shopify store is conducting thorough keyword research and analysis. Keywords are the foundation of SEO and play a crucial role in determining how your website ranks for specific search queries. Here's how you can perform effective keyword research:
Brainstorm: Start by brainstorming a list of relevant keywords and phrases related to your products or services. Consider what your potential customers might search for when looking for similar products online.
Use Keyword Research Tools: Utilize powerful keyword research tools such as Google Keyword Planner, SEMrush, and Ahrefs to identify high-volume, low-competition keywords that are relevant to your business.
Competitor Analysis: Analyze your competitors' websites and identify the keywords they are targeting. This can provide valuable insights and help you discover new keyword opportunities.
Long-Tail Keywords: Focus on long-tail keywords, which are longer and more specific phrases. These keywords often have less competition, allowing you to rank higher for targeted searches.
Optimizing On-Page Elements
Optimizing the on-page elements of your Shopify store is crucial for improving its search engine visibility. Here are some key on-page elements to focus on:
Title Tags
The title tag is an HTML element that specifies the title of your web page. It is displayed in search engine results as the clickable headline for a given search result. Ensure that your title tags are keyword-rich, concise, and accurately represent the content of each page within your Shopify store.
Meta Descriptions
Meta descriptions provide a brief summary of the content on a web page. Although they do not directly impact search engine rankings, well-crafted meta descriptions can significantly improve click-through rates. Write compelling meta descriptions that entice users to click on your search result.
Heading Tags
Heading tags, such as H1, H2, and H3, are used to structure the content on your web pages. Use relevant keywords in your heading tags to provide search engines with a clear understanding of the main topics covered within your content.
URL Structure
Ensure that your Shopify store has a clean and easily readable URL structure. Include relevant keywords in your URLs to provide both users and search engines with a clear indication of what your pages are about.
Image Optimization
Optimizing your images is essential for improving the overall user experience and search engine visibility of your Shopify store. Ensure that you compress your images to reduce their file size and add descriptive alt text that includes relevant keywords.
Creating High-Quality Content
Creating high-quality, engaging content is crucial for both user experience and SEO. Here are some tips for creating content that will help improve your Shopify store's search engine rankings:
Product Descriptions
Write unique, compelling product descriptions for each product in your Shopify store. Avoid using duplicated manufacturer descriptions, as this can negatively impact your search rankings. Incorporate relevant keywords naturally within your product descriptions to improve their visibility in search results.
Blog Posts
Having a blog section on your Shopify store is an excellent way to provide valuable information to your audience and improve your search engine rankings. Write informative blog posts related to your products or industry, incorporating relevant keywords and providing meaningful insights to your readers.
FAQs and User Guides
Creating an FAQ page and user guides can not only improve the user experience but also help with SEO. Include commonly asked questions related to your products or services, and provide comprehensive answers. This will not only provide valuable information to your audience but also increase the likelihood of your website appearing in featured snippets.
Building High-Quality Backlinks
Building high-quality backlinks is an essential aspect of off-page SEO. Backlinks are incoming links from other websites to your Shopify store and are considered as votes of confidence by search engines. Here are some ways to build high-quality backlinks:
Guest Blogging: Contribute guest blog posts to reputable websites within your industry. Include links back to relevant pages on your Shopify store within your guest posts.
Content Promotion: Promote your high-quality content on social media platforms, forums, and online communities. This can attract attention from others who may link to your content.
Outreach: Reach out to influencers, bloggers, and industry websites to ask if they would be interested in featuring your content or linking to your Shopify store.
Partnerships: Seek partnerships with complementary businesses or influencers in your industry. Collaborate on content creation and cross-promote each other's websites.
Monitor, Analyze, and Adapt
Monitoring and analyzing the performance of your Shopify store is crucial for understanding the effectiveness of your SEO efforts. Utilize analytics tools such as Google Analytics to gain valuable insights into your website's performance, including traffic sources, user behavior, and conversion rates. Based on the data collected, adapt your SEO strategies accordingly to continue improving your search engine rankings.
Conclusion
Congratulations! You have now learned the essential steps to optimize your Shopify store and improve its search engine rankings. Remember, SEO is an ongoing process, and staying up-to-date with the latest trends and techniques is necessary to maintain and enhance your online visibility. Implement the strategies outlined in this guide and start driving qualified organic traffic to your Shopify store today.