How to Promote Shopify Store in 5 Easy Steps
Sep 16, 2021
Blog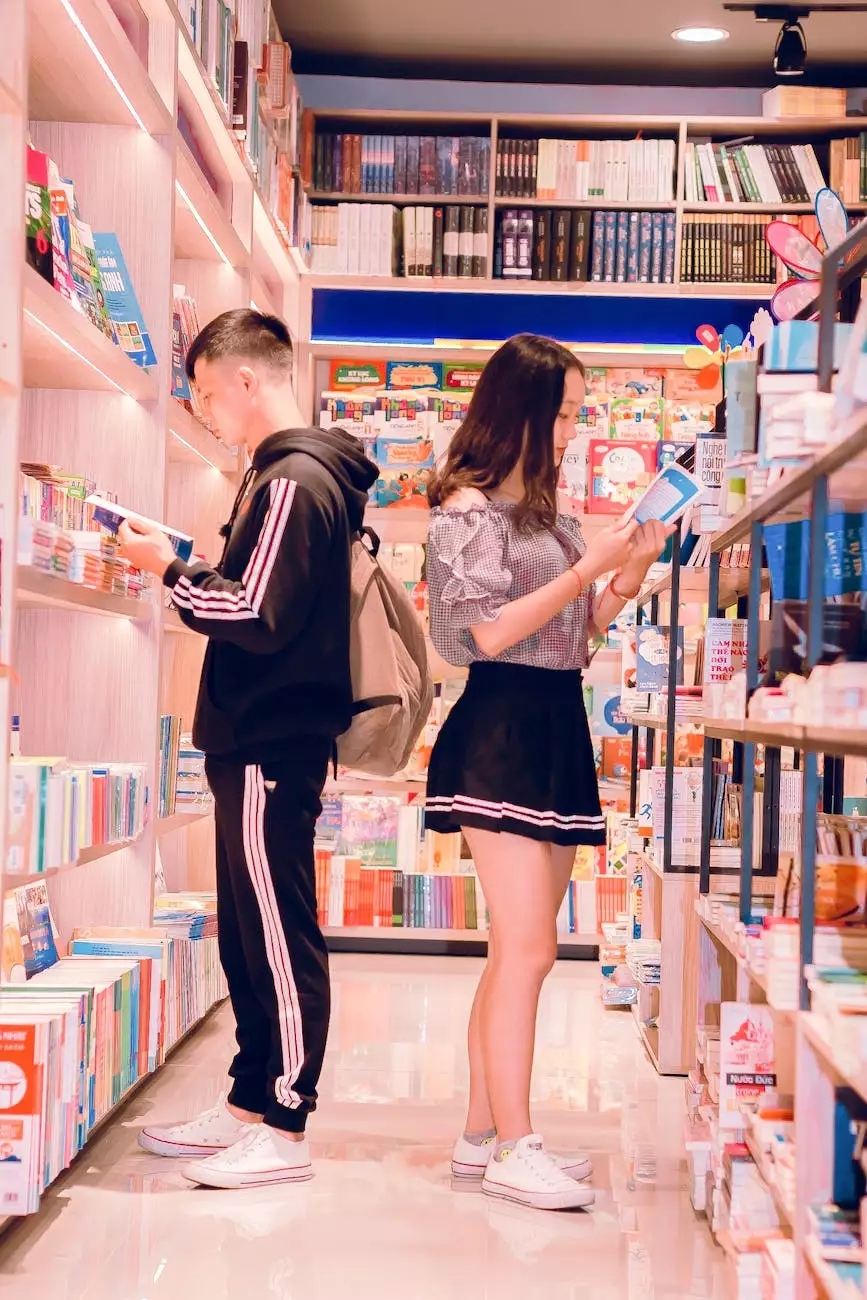 Introduction
Welcome to Brand Builder Marketing's comprehensive guide on how to promote your Shopify store effectively. In this article, we will share five easy steps to improve the visibility of your online store and attract more potential customers. By following these strategies, you'll enhance your Shopify store's performance, increase organic traffic, and boost conversions. Let's dive in!
Step 1: Optimize Your Store's On-Page SEO
Search Engine Optimization (SEO) is crucial for driving organic traffic to your Shopify store. Start by conducting thorough keyword research to identify relevant and high-volume keywords for your products or services. Once you have a list of target keywords, optimize your store's on-page elements, including:
Title tags: Utilize your primary keywords in the title tags of each page on your Shopify store to improve search engine visibility.
Meta descriptions: Craft compelling meta descriptions that entice searchers to click by highlighting the unique value your store offers.
URL structure: Use clean and descriptive URLs that include relevant keywords to help search engines understand your page content.
Heading tags: Employ hierarchical heading tags (H1, H2, H3, etc.) to structure your content and make it easier for search engines and readers to understand.
Image optimization: Optimize your product images by adding descriptive alt tags and optimizing the file names.
Step 2: Create Valuable and Engaging Content
Content marketing plays a vital role in promoting your Shopify store. By creating valuable and engaging content, you can attract and retain your target audience. Here are some effective content strategies to implement:
Blog posts: Start a blog on your Shopify store and regularly publish informative and relevant articles related to your products or industry. This will not only attract organic traffic but also establish your store as an authoritative source.
Product descriptions: Write compelling and unique product descriptions that showcase the benefits and features of your products. Make sure to include relevant keywords naturally without keyword stuffing.
Tutorials and guides: Create step-by-step tutorials and guides related to your products or services. This type of content is highly shareable and can position your store as a helpful resource.
Video content: Leverage the power of video by creating product demos, instructional videos, or behind-the-scenes glimpses of your business. Publish these videos on platforms like YouTube and embed them on relevant pages of your Shopify store.
Step 3: Build High-Quality Backlinks
Backlinks are crucial for improving your Shopify store's authority and search engine rankings. Focus on acquiring high-quality backlinks from reputable and relevant websites. Here are some strategies to consider:
Guest blogging: Reach out to authoritative blogs or websites in your industry and offer to write a guest post. In your guest post, include a link back to your Shopify store's relevant page to attract referral traffic.
Influencer collaborations: Partner with influencers or industry experts to promote your products or services. They can provide valuable backlinks through sponsored content or product reviews.
Resource page links: Identify resource pages in your niche that list useful websites or tools. Reach out to the website owners and request them to include a link to your Shopify store if it adds value to their resource page.
Broken link building: Find broken links on relevant websites and offer your content or products/services as a replacement. This helps website owners fix broken links while providing you with an opportunity to earn a valuable backlink.
Step 4: Leverage the Power of Social Media
Social media platforms are excellent channels for promoting your Shopify store and engaging with your target audience. Here's how you can leverage social media effectively:
Create profiles on relevant platforms: Identify the social media platforms where your target audience is most active and create business profiles on those platforms.
Share compelling content: Regularly share engaging content, including product promotions, informative blog posts, videos, customer testimonials, and industry news.
Use visual content: Visuals have higher engagement rates on social media. Utilize high-quality images, infographics, and videos to capture users' attention and encourage them to share your content.
Engage with your audience: Respond to comments, messages, and mentions promptly. Encourage discussions, ask questions, and build relationships with your followers.
Run social media contests or giveaways: Organize contests or giveaways to boost engagement and attract new followers. Encourage participants to share your contest with their friends and followers.
Step 5: Implement Email Marketing Campaigns
Email marketing is a powerful tool for promoting your Shopify store and nurturing relationships with your customers. Here are some email marketing campaigns you can implement:
Welcome emails: Send personalized welcome emails to new subscribers or customers. Introduce your brand, offer a discount code, and guide them through your store's unique features.
Abandoned cart emails: Recover lost sales by sending automated abandoned cart emails with personalized product recommendations and enticing offers to encourage customers to complete their purchase.
Product recommendations: Leverage customer data and purchase history to send tailored product recommendations to your subscribers. This helps drive repeat purchases and increase customer retention.
Exclusive promotions and discounts: Reward your email subscribers with exclusive promotions, early access to sales, and special discounts. This helps build loyalty and strengthens the relationship with your customers.
Conclusion
Promoting your Shopify store effectively requires a combination of strategic SEO optimization, engaging content marketing, quality backlinks, social media visibility, and targeted email campaigns. By following the five easy steps outlined in this guide, you'll be well on your way to increasing your store's visibility, attracting more potential customers, and driving conversions. Remember, consistent effort and dedication are key to achieving long-term success in promoting your Shopify store.
Contact Brand Builder Marketing Today!
Brand Builder Marketing offers professional website development services for businesses in various industries. If you need assistance in building a high-performing Shopify store or any other custom web development needs, contact us today. We have a team of experts ready to help you achieve your online goals.
Category: Business and Consumer Services - Website development
Website: http://sitesters.com/blog/promote-shopify-store