What is a Naked Link?
Apr 19, 2021
Blog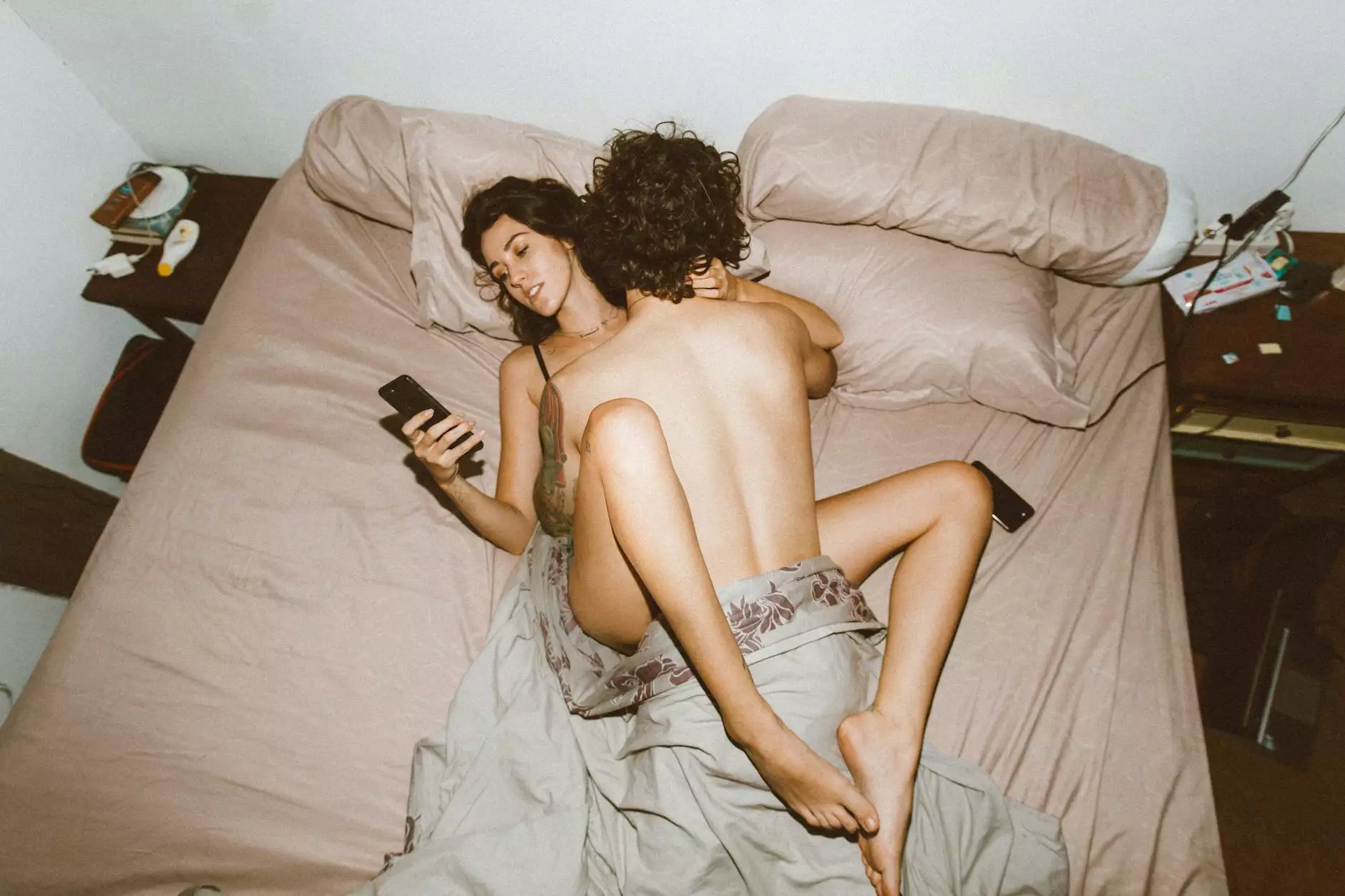 Welcome to Brand Builder Marketing's blog on all things Search, Content, and Social! In this comprehensive guide, we'll delve into the concept of a "naked link" and its significance in search engine optimization (SEO). As a leading player in the website development sector within the business and consumer services industry, Brand Builder Marketing is here to ensure you understand the fundamentals of naked links and their impact on your website's search rankings.
The Basics of a Naked Link
A naked link refers to a hyperlink on a webpage that is displayed as the URL itself, without any anchor text. It appears as a simple, unformatted link without additional context. For example, instead of displaying as "Visit Brand Builder Marketing," a naked link would be shown as "https://www.brandbuildermarketing.com".
The Importance of Naked Links in SEO
Naked links play a crucial role in SEO by contributing to the natural linking structure of a website. Search engines like Google consider a website's linking profile when determining its authority and relevance. Including naked links in your content helps search engines understand the context and purpose of the link, which can positively impact your website's rankings.
Key Benefits of Using Naked Links
1. **Direct Relevance**: Naked links provide a direct connection to the webpage being linked. By displaying the raw URL, users have a clear understanding of where they will be directed before clicking the link.
2. **Search Engine Trust**: Search engines place importance on visible links, such as naked links, as they indicate the content's organic nature. This can lead to higher trust and authority signals for your website.
3. **User Experience**: Naked links can enhance user experience by offering transparency, especially when sharing important resources, references, or citations.
4. **Future-proof SEO**: As search engine algorithms evolve, naked links are likely to remain a relevant and valuable asset for SEO optimization.
The Impact of Naked Links on Search Engine Rankings
By integrating naked links into your website's content, you can potentially improve its visibility and search engine rankings in several ways:
1. Improved Link Signal Consolidation
Since naked links offer a direct link signal, search engines can consolidate and attribute the link equity more accurately. This consolidation can contribute to stronger rankings and enhanced visibility in search engine results pages (SERPs).
2. Enhanced Organic Backlink Profile
Organic backlinks are an essential aspect of off-page SEO. Naked links can help generate organic backlinks by providing users and webmasters an easy way to cite and reference your content. When other reputable websites link to your content using naked links, it enhances your website's authority and credibility.
3. Improved User Metrics
Naked links can positively impact user metrics such as click-through rates (CTRs), bounce rates, and time spent on page. When users see naked links, they know exactly where the link will take them, which can result in higher CTRs and increased engagement.
About Brand Builder Marketing: Your Website Development Partner
Now that you understand the significance of naked links in SEO and search engine rankings, it's important to choose a partner like Brand Builder Marketing to help you achieve your website development goals in the business and consumer services industry.
With a team of experienced professionals, Brand Builder Marketing specializes in creating high-performance websites tailored to your unique needs. Our expertise in SEO, content strategy, and social media marketing ensures that your website not only looks great but also ranks well and drives organic traffic.
Whether you're looking to launch a new website or revamp an existing one, our website development services cover every aspect of the process, from comprehensive keyword research to on-page optimization and mobile responsiveness.
At Brand Builder Marketing, we pride ourselves on delivering cutting-edge, SEO-focused website development solutions that help businesses like yours thrive online. With our team by your side, you can confidently navigate the ever-changing landscape of SEO and stay ahead of the competition.
Contact Brand Builder Marketing Today
Ready to take your website development efforts to new heights? Contact Brand Builder Marketing today and let us discuss how our expertise and tailored solutions can make a difference for your business. Don't miss out on the opportunity to dominate search engine rankings and attract more qualified leads to your website!
Disclaimer: The information provided in this article is for educational purposes only. Individual results may vary, and it's always advisable to consult with a professional SEO expert for personalized strategies.