Google Ads Audit - ROI Amplified
Mar 31, 2021
Services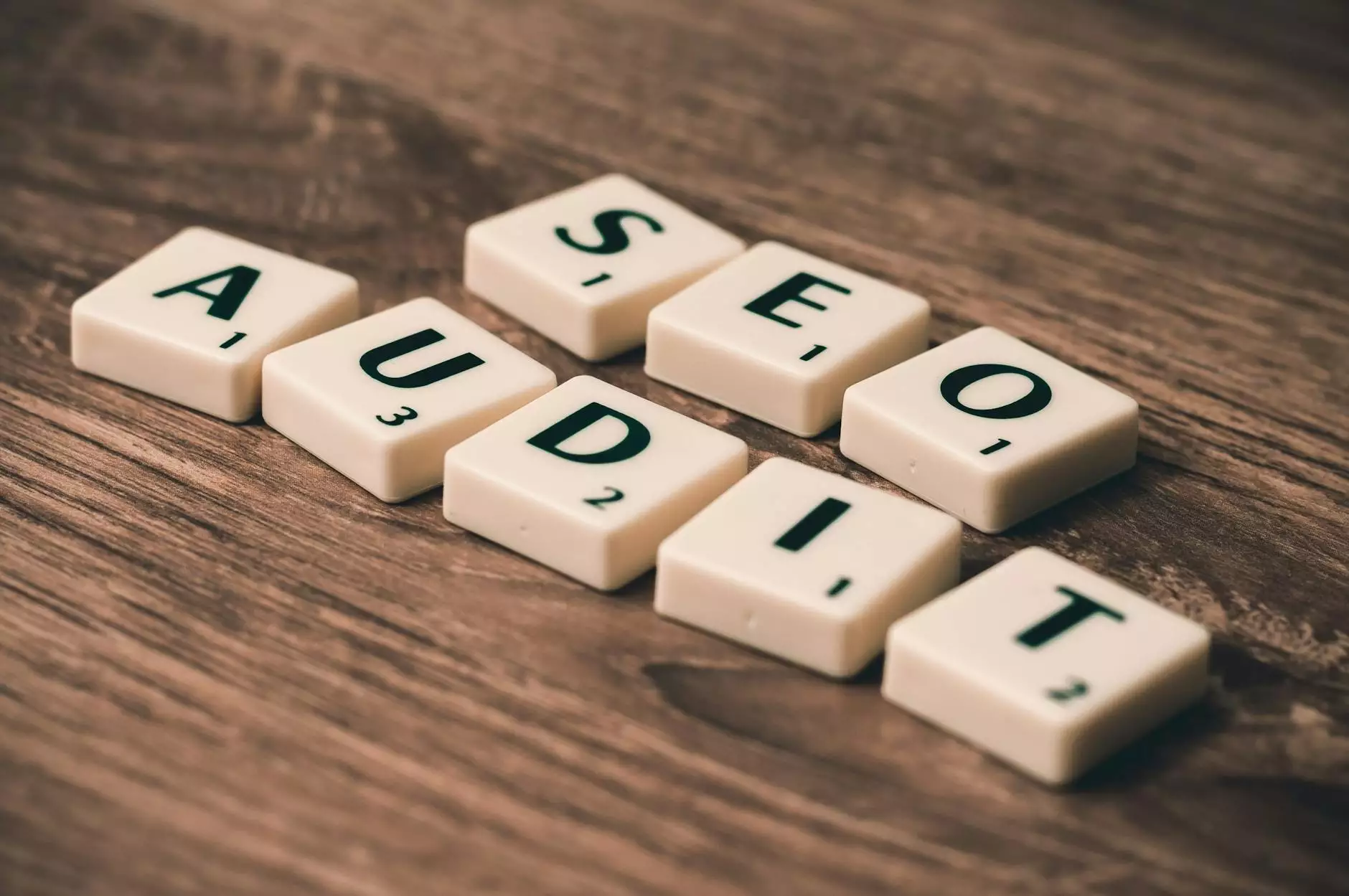 Maximize Your Google Ads Performance with a Comprehensive Audit
Welcome to Brand Builder Marketing, your trusted partner in optimizing your online advertising efforts. We understand the significance of Google Ads in driving targeted traffic and boosting conversions for your business. Our Google Ads Audit service is designed to provide a thorough analysis of your campaigns, identify areas for improvement, and ultimately amplify your return on investment (ROI).
Why Should You Consider a Google Ads Audit?
Running Google Ads campaigns requires continuous evaluation and optimization to ensure they are delivering the best results. A Google Ads Audit offers valuable insights and actionable recommendations to enhance the overall performance of your campaigns. Here's why you should consider getting an audit:
1. Identify Campaign Weaknesses
An audit helps you identify any weaknesses or underperforming aspects of your Google Ads campaigns. From keyword selection to ad copy effectiveness, we analyze every component to determine areas that need improvement. By addressing these weaknesses, you can increase your chances of attracting qualified leads and maximizing your budget.
2. Optimize Budget Allocation
Our audit gives you a clear understanding of how your budget is being allocated across different campaigns and ad groups. We assess whether your budget is being utilized efficiently and recommend adjustments where necessary. By optimizing your budget allocation, you can eliminate wasted spend and focus on channels that generate the best returns.
3. Enhance Ad Copy and Landing Page Relevance
The success of your Google Ads campaigns depends on the relevance of your ad copy and landing pages. Our audit examines the alignment between your keywords, ad text, and landing pages to ensure a seamless user experience. With improved relevance, you can drive higher click-through rates (CTRs) and conversion rates, lowering your cost per acquisition (CPA).
4. Analyze Competitor Strategies
Understanding what your competitors are doing can provide valuable insights into refining your own Google Ads campaigns. Our audit includes a thorough analysis of your competitors' strategies, including keywords they are targeting, ad positioning, and messaging. This competitive intelligence allows us to develop a strategic advantage for your campaigns.
How Our Google Ads Audit Works
Our Google Ads Audit process is comprehensive and tailored to meet the specific needs of your business. Here's an overview of our approach:
1. Initial Analysis
We begin by gathering data on your existing Google Ads campaigns, including performance metrics, current target audience, and campaign objectives. This initial analysis sets the foundation for our audit and helps us understand your unique business requirements.
2. Keyword Research and Analysis
Keywords play a crucial role in the success of your Google Ads campaigns. We conduct in-depth keyword research to identify high-performing keywords relevant to your products or services. By understanding the search intent of your target audience, we optimize your campaigns to reach the right people at the right time.
3. Ad Copy Evaluation
We thoroughly evaluate your ad copy to ensure it aligns with your campaign goals and resonates with your target audience. Our copywriting experts analyze the messaging, call-to-action (CTA), and overall effectiveness of your ads. We provide recommendations to improve your ad copy and increase its impact.
4. Landing Page Analysis
A well-designed landing page is crucial for converting clicks into leads or sales. Our team assesses the relevance, layout, and user experience of your landing pages. We identify any potential barriers to conversion and provide suggestions to optimize your landing pages for better results.
5. Performance Measurement
Using advanced analytics tools, we measure the performance of your campaigns against predefined key performance indicators (KPIs). This helps us determine the effectiveness of your ads, ad groups, and overall campaign structure. By tracking and analyzing the right metrics, we can optimize your performance and drive better results.
6. Actionable Recommendations
Based on our findings, we provide you with a detailed report outlining our audit results and actionable recommendations. Our recommendations are designed to address the weaknesses identified in your campaigns and help you achieve your business objectives effectively.
Why Choose Brand Builder Marketing for Your Google Ads Audit?
When it comes to optimizing your Google Ads campaigns, Brand Builder Marketing is your trusted partner. Here's why you should choose us:
1. Expertise and Experience
Our team consists of seasoned professionals with years of experience in Google Ads management and optimization. We stay up-to-date with the latest industry trends and best practices to deliver exceptional results for our clients.
2. Customized Approach
We understand that every business is unique and requires a tailored approach. We take the time to understand your specific goals, target audience, and competitive landscape to develop a customized Google Ads strategy that maximizes your ROI.
3. Transparent Communication
We believe in transparent and open communication with our clients. Throughout the audit process, we keep you informed about our progress, discuss our findings, and provide clear explanations for our recommendations. We value your input and ensure your satisfaction every step of the way.
4. Results-Driven Approach
At Brand Builder Marketing, our ultimate goal is to deliver measurable results. We focus on data-driven insights and continuous optimization to enhance the performance of your Google Ads campaigns. Your success is our success.
Get Started with Your Google Ads Audit Today
Ready to take your Google Ads campaigns to the next level? Contact Brand Builder Marketing today to schedule your comprehensive audit. Our team of experts is ready to analyze your campaigns, provide actionable recommendations, and help you amplify your ROI. Don't miss out on the opportunity to optimize your online advertising efforts and drive exceptional results.