8 Branding Fails That Are Hurting Your Business
Dec 27, 2019
Articles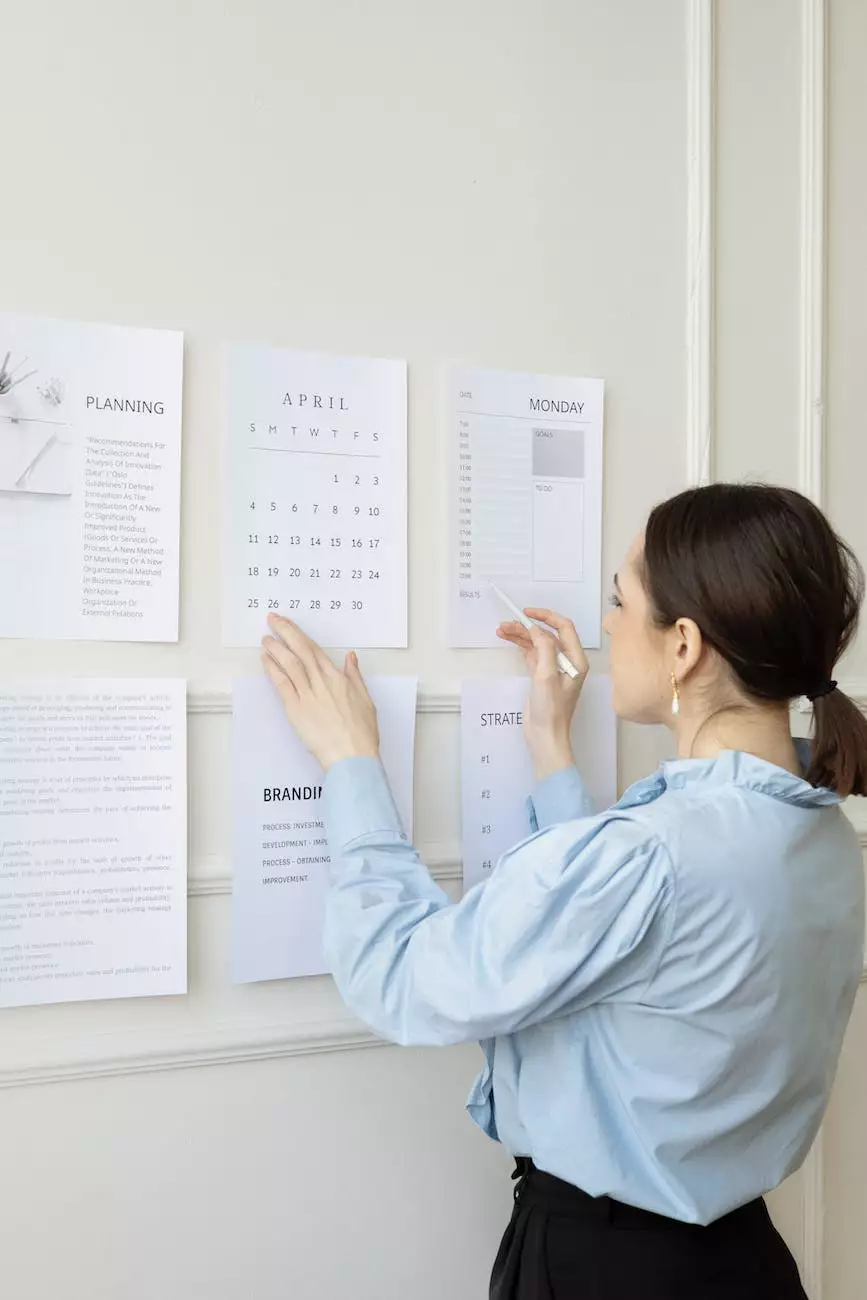 Welcome to Brand Builder Marketing, the ultimate resource for all your business and consumer service needs, including website development. In this article, we will explore the most common branding fails that could be hurting your business's success. By avoiding these mistakes and implementing effective brand strategies, you can amplify your return on investment and achieve long-term growth for your company.
1. Ignoring Your Target Audience
One of the biggest branding fails is neglecting to truly understand and connect with your target audience. Your brand should resonate with your ideal customers, speaking directly to their needs, desires, and pain points. Failing to do so can result in a lack of engagement, lower customer loyalty, and missed opportunities.
To prevent this, conduct extensive market research to identify your target audience's demographics, behaviors, and preferences. Develop buyer personas to gain deeper insights into their motivations and challenges. With this knowledge, you can tailor your brand messaging, visuals, and overall experience to effectively resonate with your target audience.
2. Inconsistent Brand Messaging
A strong brand is built on consistent messaging across all touchpoints, from your website and social media profiles to your marketing materials and customer interactions. Inconsistency can confuse and alienate customers, undermining their trust in your brand.
Ensure that your brand messaging is aligned with your brand values, mission, and unique selling propositions. Craft a compelling brand story that highlights your company's value proposition and differentiates you from competitors. Use consistent language, tone, and visuals to create a cohesive and memorable brand experience for your audience.
3. Poor Visual Branding
Your visual branding plays a crucial role in creating a strong and recognizable brand identity. Failing to invest in professional logo design, typography, color schemes, and visual elements can make your brand appear unprofessional and untrustworthy.
To enhance your visual branding, work with experienced designers who can create a visually appealing and consistent brand identity. Your logo should be unique, memorable, and reflective of your brand values. Use appropriate color palettes to evoke desired emotions and choose typography that aligns with your brand personality.
4. Lack of Brand Differentiation
In a competitive marketplace, standing out from the crowd is vital for your business's success. Failing to differentiate your brand can result in a generic and forgettable presence that fails to capture the attention of your target audience.
Identify what sets your brand apart from competitors by analyzing their strengths and weaknesses. Highlight your unique selling propositions and emphasize the value you bring to customers. Develop a clear brand positioning statement that communicates your uniqueness and create marketing campaigns that highlight your distinct advantages.
5. Neglecting Brand Consistency
Consistency is key when it comes to building a successful brand. Neglecting brand consistency can lead to confusion and dilution of your brand message.
Ensure that all elements of your brand are consistent across different channels and touchpoints. This includes your logo, color palette, typography, imagery, and brand voice. Develop brand guidelines that outline how your brand should be represented and train your team to adhere to these guidelines consistently.
6. Lack of Customer Engagement
Your brand should strive to create meaningful connections with your customers. Failing to engage with your audience can result in missed opportunities for growth and customer loyalty.
Develop a strong brand persona that resonates with your target audience and use it consistently in your communications. Encourage customer feedback and actively listen to their needs and preferences. Leverage social media platforms to interact with your audience and create valuable content that educates and entertains them. Implement customer loyalty programs and personalized experiences to foster a sense of connection and loyalty.
7. Neglecting Online Reputation Management
In today's digital age, your online reputation can make or break your brand's success. Failing to actively manage and monitor your online reputation can result in negative reviews, damaging your brand's credibility and trustworthiness.
Invest in online reputation management by monitoring online reviews, responding to customer feedback, and addressing any negative comments promptly and professionally. Encourage satisfied customers to leave positive reviews and testimonials to highlight the strengths of your brand. Proactively engage with your audience through social media channels and provide exceptional customer service to maintain a positive brand image.
8. Lack of Adaptability
In today's fast-paced business landscape, failing to adapt to changing market trends and customer preferences can be detrimental to your brand's success.
Stay agile and proactive by continuously monitoring industry trends and evolving consumer behaviors. Keep a close eye on your competitors and be willing to adapt your brand strategies to stay ahead of the curve. Embrace innovation and embrace new technologies that can enhance your brand's visibility, engagement, and overall customer experience.
By addressing these branding fails and implementing effective brand strategies, you can position your business for long-term success and growth. Remember, your brand is much more than just a logo or tagline - it's the essence of your business and how you connect with your target audience. Invest time, resources, and creativity into building a strong brand that resonates with your audience and sets you apart from competitors.
Contact Brand Builder Marketing today for expert advice on website development and other business and consumer services. Let us help you build a powerful brand that drives results.