Local SEO: Does Google My Business (GMB) Really Help?
Jul 2, 2022
Articles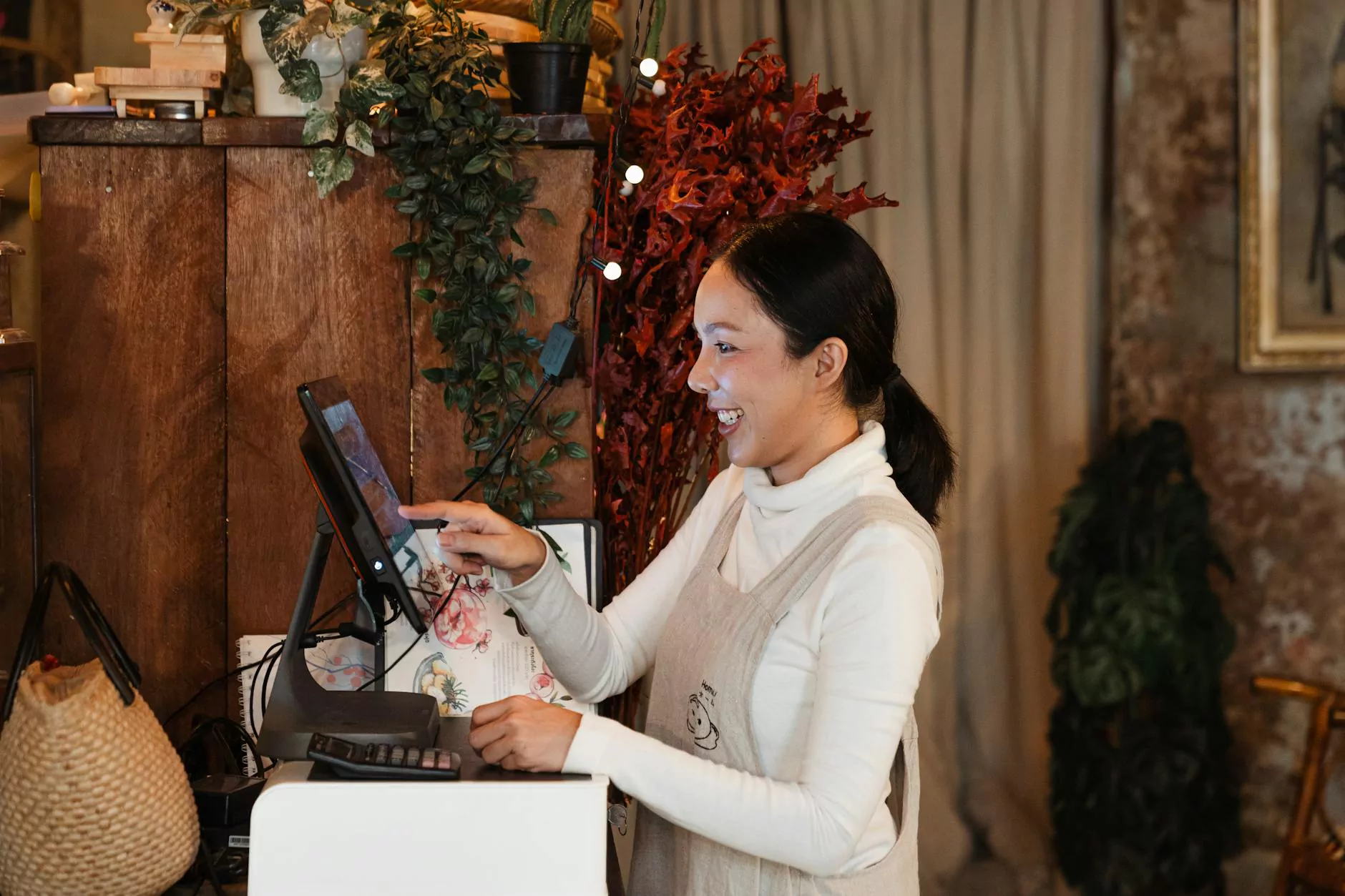 Welcome to Brand Builder Marketing's insights on local SEO and the power of Google My Business (GMB). In this comprehensive guide, we will walk you through the impact of GMB on your local search rankings and provide you with valuable tips and best practices to outrank your competitors on Google.
Understanding Local SEO
Local SEO is a crucial aspect of any business's online presence, especially for those in the business and consumer services industry, such as website development. It focuses on optimizing your website and online profiles to attract local customers in your specific target area.
When potential customers search for products or services related to your business, search engines like Google strive to deliver the most relevant and valuable results based on location. This is where local SEO comes into play – it helps search engines understand your business's location and encourages them to display your website in the search results for relevant local searches.
The Power of Google My Business (GMB)
Google My Business (GMB) is a free online tool provided by Google to help businesses manage their online presence across various Google services, including Google Search and Google Maps. By claiming and optimizing your GMB listing, you can significantly improve your local search rankings and gain valuable visibility in front of potential customers.
Benefits of Using Google My Business
1. Enhanced Visibility: By having a verified GMB listing, your business is more likely to appear in the coveted "Local Pack" – the top three map listings that appear for local search queries. This prime visibility can boost your website traffic and attract more potential customers.
2. Detailed Business Information: GMB allows you to provide essential details about your business, such as your address, phone number, business hours, and website URL. By ensuring accurate and up-to-date information, you facilitate easier contact with customers and provide important details that may influence their purchasing decisions.
3. Customer Reviews and Ratings: GMB enables customers to leave reviews and ratings directly on your listing. Positive reviews can build trust and credibility, encouraging potential customers to choose your business over your competitors. Monitor and respond to reviews promptly to demonstrate excellent customer service and engagement.
4. Local Insights: GMB provides valuable insights into how customers discover and interact with your business. You can track the number of views, phone calls, direction requests, and website visits generated from your GMB listing. These insights help you understand your target audience and make data-driven decisions to further optimize your GMB strategy.
Best Practices for Optimizing Your GMB Listing
To fully leverage the power of Google My Business and improve your local search rankings, follow these best practices:
1. Claim and Verify Your GMB Listing
The first step is to claim and verify your GMB listing. This process confirms to Google that you are the legitimate owner of the business and allows you to access and edit your listing's information. Follow the verification process provided by Google, which may include a postcard verification or phone verification.
2. Provide Accurate and Detailed Information
Make sure to provide complete and accurate information about your business, including your address, phone number, website URL, business category, and business hours. Double-check for any spelling errors or inconsistencies that may confuse potential customers or hinder your search rankings.
3. Choose the Right Business Categories
Select the most relevant business categories for your listing. Google offers various categories to choose from, so pick the ones that best represent your business. This will help Google understand your services and display your listing for relevant search queries.
4. Craft a Compelling Business Description
Write a concise yet compelling business description that highlights your unique selling points, key services, and value proposition. Use relevant keywords naturally, but avoid keyword stuffing. Aim to provide valuable information that encourages potential customers to choose your business.
5. Add High-Quality Photos and Videos
Visual content is powerful in attracting and engaging potential customers. Upload high-quality photos showcasing your products, premises, team, and any other relevant visuals. Similarly, consider adding informative videos that provide insights into your business and services.
6. Encourage Customer Reviews
Positive customer reviews play a significant role in building trust and credibility for your business. Encourage satisfied customers to leave reviews on your GMB listing. Respond to both positive and negative reviews promptly and professionally, showing your commitment to customer satisfaction.
7. Regularly Update Your Listing
Ensure your GMB listing is regularly updated with any changes to your business, such as new products or services, special promotions, or holiday hours. Keeping your information fresh and accurate helps potential customers make informed decisions and demonstrates your dedication to providing excellent experiences.
Conclusion
Google My Business (GMB) is a powerful tool that can significantly enhance your local SEO strategy and help you outrank other websites on Google. By claiming and optimizing your GMB listing, you can improve your visibility, provide detailed business information, gather customer reviews, and gain valuable insights into your target audience.
Follow the best practices outlined in this guide to ensure your GMB listing is fully optimized and accurately represents your business. Be diligent in monitoring and updating your listing to stay ahead of the competition and attract more local customers.
Remember, local SEO is a continuous process that requires ongoing efforts. Stay committed to providing excellent customer experiences, and your GMB listing will undoubtedly contribute to your overall online success.