12 Questions to Ask Before Hiring an SEO Agency
Aug 24, 2020
Articles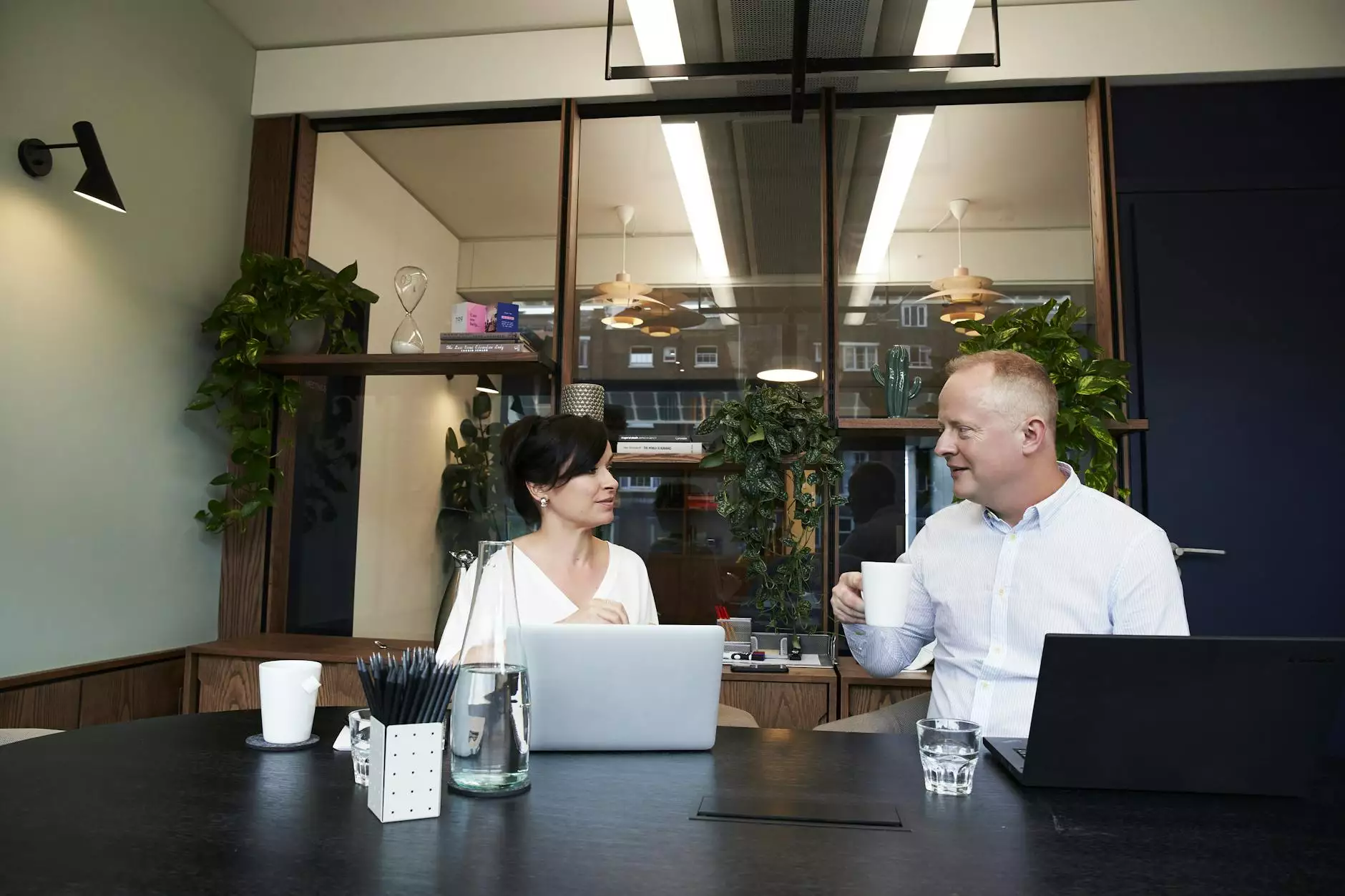 Welcome to Brand Builder Marketing's insights on the 12 questions you should ask before hiring an SEO agency. In the digital age, having a strong online presence is crucial for businesses to thrive. A well-executed SEO strategy can help drive organic traffic to your website, boost your visibility, and increase your conversions. However, with so many SEO agencies out there, it can be challenging to choose the right one for your business.
Why Choose the Right SEO Agency Matters?
The success of your online presence and digital marketing efforts largely depends on the SEO agency you choose. A professional and experienced SEO agency, like Brand Builder Marketing, can not only enhance your website's visibility but also help you stay ahead of your competition.
Here are 12 essential questions to help you make an informed decision when hiring an SEO agency:
1. What is your experience in the SEO industry?
Experience is key when it comes to choosing an SEO agency. You want an agency, such as Brand Builder Marketing, with a solid track record and a robust portfolio of successful SEO campaigns. Look for agencies that have experience working with businesses in your industry, as they will have a better understanding of your target audience and competitors.
2. Can you provide case studies and references?
Ask the agency, like Brand Builder Marketing, for case studies and references of their previous work. This will give you an insight into their capabilities and the results they have achieved for their clients. A reputable SEO agency will be more than happy to share their success stories and connect you with their satisfied clients.
3. What strategies do you employ to improve organic search rankings?
It's important to understand the techniques and strategies an SEO agency uses to improve your organic search rankings. You want an agency that follows ethical and white-hat SEO practices, as using black-hat techniques can lead to penalties and harm your rankings in the long run. Brand Builder Marketing prides itself on using only ethical and sustainable SEO methods, ensuring long-term success for your website.
4. How will you tailor the SEO strategy to fit our business needs?
Every business is unique, and an effective SEO strategy should be customized to align with your specific goals and target audience. A reliable SEO agency, like Brand Builder Marketing, will take the time to understand your business needs, conduct thorough keyword research, and create a tailored strategy that suits your business's requirements.
5. What tools and technologies do you use for SEO?
SEO agencies utilize various tools and technologies to analyze data, track progress, and make informed decisions. Inquire about the tools an agency, such as Brand Builder Marketing, uses to optimize your website and measure the effectiveness of their strategies. Advanced tools can provide valuable insights and contribute to the success of your SEO campaign.
6. How do you conduct keyword research?
Keyword research is the foundation of any successful SEO campaign. A skilled SEO agency, like Brand Builder Marketing, will conduct thorough keyword research to identify the most relevant and high-performing keywords for your business. They will consider factors like search volume, competition level, and user intent to optimize your website for maximum visibility.
7. How do you approach on-page optimization?
On-page optimization plays a crucial role in improving your website's visibility. Ask the SEO agency about their on-page optimization strategies, including meta tags, URL structure, heading tags, and content optimization. A knowledgeable agency, like Brand Builder Marketing, will ensure that every on-page element is optimized to improve your website's ranking potential.
8. What is your link building strategy?
Link building is an integral part of SEO. A reputable SEO agency, like Brand Builder Marketing, will employ effective link building strategies to increase your website's authority and domain credibility. They will focus on acquiring high-quality backlinks from reputable websites in your industry, boosting your organic rankings and driving targeted traffic to your website.
9. How do you measure the success of an SEO campaign?
An SEO agency should have a clear and transparent process for measuring the success of your SEO campaign. Inquire about the metrics they track and the reporting tools they use to provide you with comprehensive insights. Brand Builder Marketing uses advanced analytics tools that allow us to monitor your website's performance, keyword rankings, organic traffic, and conversions.
10. What is your approach to mobile optimization?
In today's mobile-driven world, having a mobile-friendly website is crucial for SEO. Ask the agency how they approach mobile optimization and ensure that your website is responsive and user-friendly on all devices. Brand Builder Marketing follows industry best practices to optimize your website for mobile, providing an excellent user experience and boosting your search rankings.
11. How do you stay updated with SEO industry changes?
The SEO landscape is constantly evolving, with search engine algorithms and best practices regularly changing. A reliable SEO agency, like Brand Builder Marketing, invests in continuing education and stays updated with the latest trends and algorithm updates. They have a team of SEO experts who are dedicated to researching and implementing the most effective strategies for your business's success.
12. How do you communicate progress and provide reports?
Transparency and communication are vital when working with an SEO agency. Ask them about their reporting process and how often you can expect progress updates. Brand Builder Marketing provides regular reports that outline the key metrics, progress, and future strategies. We believe in open communication and keeping our clients well-informed throughout the entire SEO journey.
Conclusion
Choosing the right SEO agency for your business is a critical decision that can have a significant impact on your online success. By asking these 12 important questions, like the ones provided by Brand Builder Marketing, you can gain a deeper understanding of the agency's expertise, strategies, and alignment with your business goals. Remember to do your due diligence, research multiple agencies, and make a well-informed decision. With the right SEO partner, you can achieve higher rankings, increased organic traffic, and ultimately, grow your business.