How to Create a Franchise Marketing Strategy for Franchise Websites
Oct 13, 2022
Articles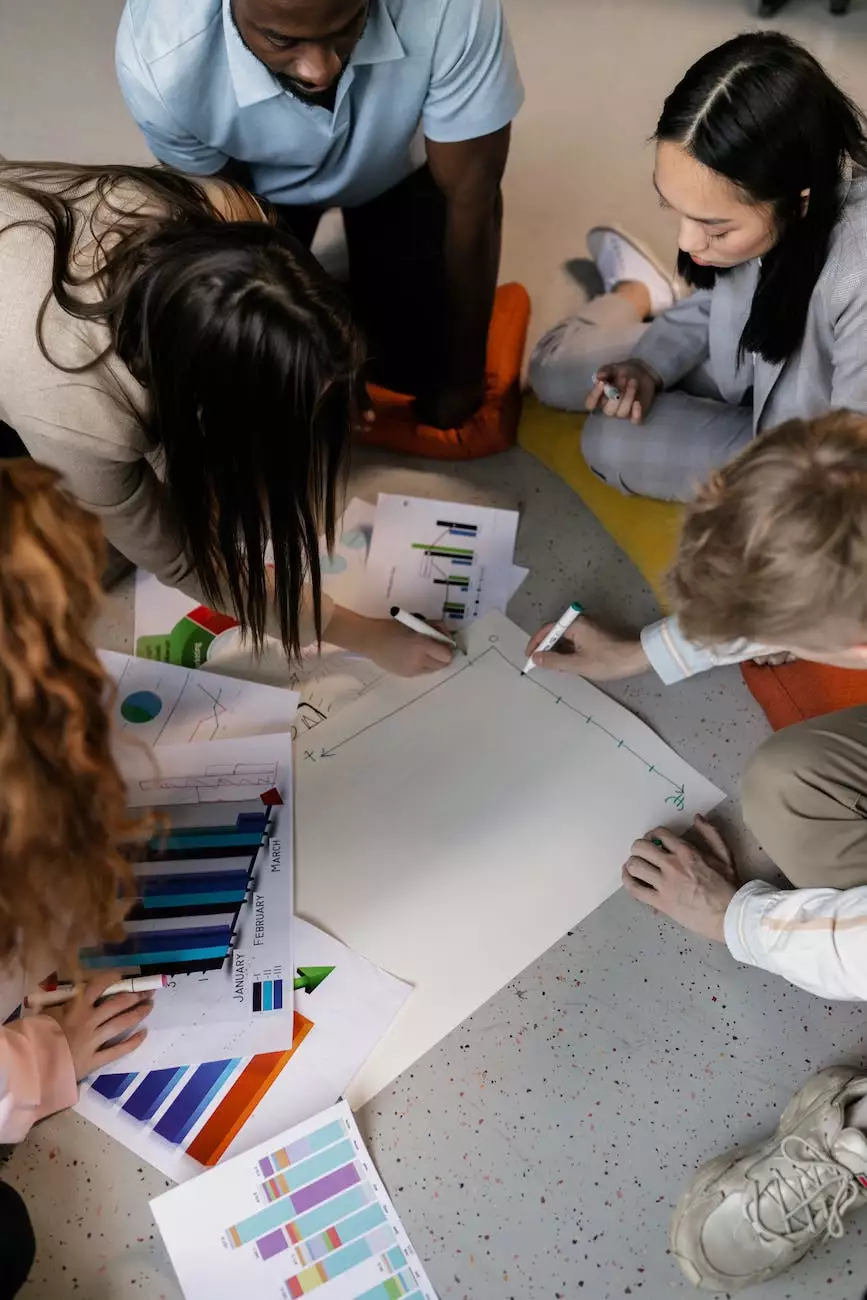 Welcome to Brand Builder Marketing's insights on creating a successful franchise marketing strategy for franchise websites. In this comprehensive guide, we will provide you with expert tips and insights on how you can develop an effective marketing strategy for your franchise business. Whether you are just starting out or looking to optimize your existing strategy, this guide has got you covered.
Understanding Franchise Marketing
Before diving into the specifics of creating a franchise marketing strategy, it's important to have a clear understanding of what franchise marketing entails. Franchise marketing refers to the promotional activities and tactics aimed at generating leads, driving brand awareness, and attracting potential franchisees to invest in your franchise business.
Franchise marketing is unique because it requires a dual focus on marketing both the franchise brand and individual franchise locations. A successful franchise marketing strategy should effectively communicate the value and benefits of joining the franchise, while also promoting the unique offerings of each franchise location.
Identify Your Target Audience
The first step in creating a successful franchise marketing strategy is to identify your target audience. Understanding who your ideal franchisee is will help you tailor your marketing efforts and messages to resonate with them. Consider demographics, interests, and motivations of your target audience when crafting your marketing materials.
Conduct market research to gain insights into your target audience's needs, preferences, and pain points. Use this information to create buyer personas, which are fictional representations of your ideal franchisee. By creating detailed buyer personas, you can better target your marketing efforts and create personalized experiences for your potential franchisees.
Develop a Compelling Brand Story
Every successful franchise marketing strategy starts with a compelling brand story. Your brand story should effectively communicate your franchise's mission, values, and unique selling proposition. It should also highlight the success stories and achievements of your franchisees to build credibility and trust in your brand.
When developing your brand story, consider what sets your franchise apart from competitors. Highlight any awards, recognitions, or partnerships that differentiate your franchise from others in the market. Use storytelling techniques to engage your audience and make an emotional connection.
Optimize Your Franchise Website
Your franchise website is often the first point of contact for potential franchisees. Therefore, it's crucial to optimize your website to provide a seamless user experience and drive conversions. Here are a few key steps to optimize your franchise website:
1. Responsive Design:
Ensure your franchise website is mobile-friendly and responsive across all devices. This will improve user experience and ensure your website ranks well in search engine results pages.
2. Clear Calls-to-Action:
Guide visitors through the conversion process by incorporating clear and compelling calls-to-action throughout your website. Use action-oriented phrases and visually appealing buttons to encourage users to take the desired action.
3. Local SEO Optimization:
Optimize your franchise website for local search by including location-specific keywords, creating location pages, and ensuring your NAP (name, address, phone number) information is consistent across all online directories.
4. Compelling Content:
Create high-quality, informative, and engaging content that showcases your franchise's expertise and benefits. This will not only attract potential franchisees but also improve your website's search engine rankings.
Implement Targeted Marketing Campaigns
To effectively promote your franchise and attract potential franchisees, it's important to implement targeted marketing campaigns. Here are a few key marketing channels you can leverage:
1. Social Media Marketing:
Utilize popular social media platforms such as Facebook, Instagram, and LinkedIn to engage with your target audience. Share valuable content, showcase franchise success stories, and run targeted ad campaigns to generate leads.
2. Pay-Per-Click Advertising:
Consider running pay-per-click (PPC) advertising campaigns on search engines like Google to increase your franchise's visibility. Target relevant keywords and create compelling ads that drive potential franchisees to your website.
3. Email Marketing:
Build an email list of interested prospects and create automated email campaigns to nurture leads. Provide valuable content, share franchise updates, and offer exclusive promotions to keep potential franchisees engaged.
Monitor and Analyze Performance
Once your franchise marketing strategy is in place, it's important to regularly monitor and analyze its performance. This will help you identify areas for improvement and make data-driven decisions to enhance your marketing efforts.
Utilize analytics tools to track website traffic, user behavior, and conversion rates. Identify which marketing channels are performing well and allocate your resources accordingly. Make adjustments to your strategy as needed to ensure ongoing success.
Conclusion
In conclusion, creating a successful franchise marketing strategy requires a deep understanding of your target audience, developing a compelling brand story, optimizing your franchise website, implementing targeted marketing campaigns, and continuously monitoring and analyzing performance.
Follow the insights and tips provided by Brand Builder Marketing in this guide to take your franchise marketing to the next level. By implementing an effective marketing strategy, you can attract potential franchisees, build brand awareness, and drive the growth of your franchise business.