How to Create Your Google People Card - Enhance Your Online Presence with Brand Builder Marketing
Nov 17, 2022
Blog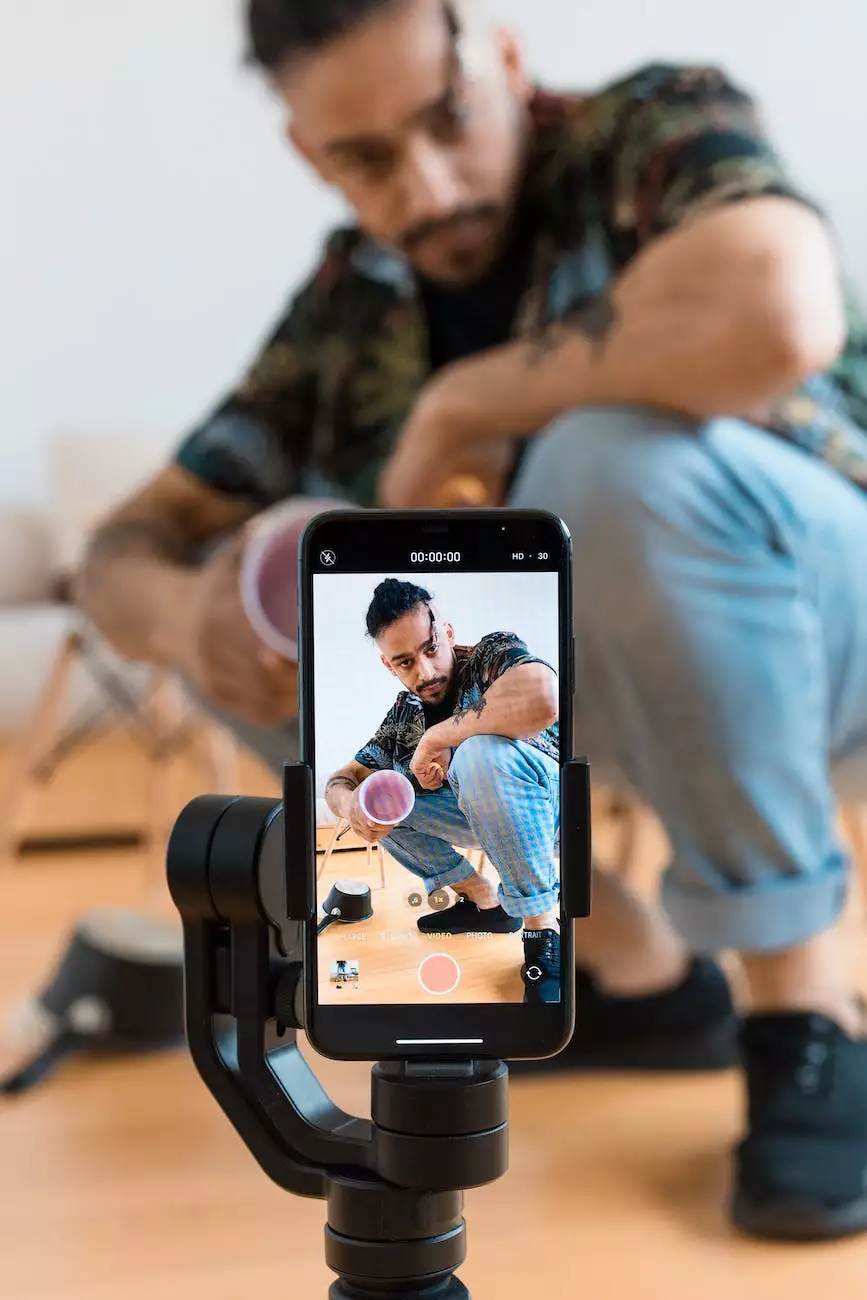 Welcome to Brand Builder Marketing's comprehensive guide on creating your Google People Card. In this article, we will walk you through the steps to set up your own people card on Google, allowing you to showcase your personal or professional information in search results. As a leading website development company specializing in Business and Consumer Services, we understand the importance of having a strong online presence. Let's get started!
What is a Google People Card?
A Google People Card is a virtual card that displays your personal or professional information directly on Google's search engine results page (SERP) when someone searches for your name. Essentially, it acts as a digital business card, offering a quick snapshot of who you are and what you do. The card typically includes your name, profession, contact details, website link, and social media profiles.
Why Create a Google People Card?
Creating a Google People Card offers several benefits:
Enhanced Visibility: By setting up a people card, you increase your online visibility, allowing others to find and connect with you more easily.
Controlled Online Presence: With a people card, you have control over the information that appears in search results, ensuring accurate and up-to-date details are displayed.
Professional Branding: A well-crafted people card can help establish your personal brand and professional credibility.
Convenience: People cards provide a convenient way for others to learn about your background, skills, and expertise without navigating through multiple web pages.
Creating Your Google People Card
Step 1: Sign in to Your Google Account
Before creating your people card, make sure you are signed in to your Google Account. If you don't have one, simply create a new account.
Step 2: Search for Your Name
In the Google search bar, type your name enclosed in quotation marks (e.g., "John Doe") and click on the "Search" button. This step ensures that your results display accurate information.
Step 3: Locate the "Add Me to Search" Option
Scroll down the search results page until you find the section titled "Add yourself to Google Search." Click on the "Get started" button or link within this section.
Step 4: Customize Your People Card
The next screen will prompt you to customize your people card. Here's what you need to do:
4.1 Add your profile picture:
Choose a high-quality professional headshot or an image that best represents your personal brand. Make sure the image you select is clear and visually appealing.
4.2 Write a concise and compelling introduction:
Create a concise introduction that accurately reflects who you are and what you do. Highlight your key skills, achievements, and qualifications in a compelling manner to capture attention.
4.3 Include relevant contact details:
Provide your preferred contact details, such as phone number, email address, or any other professional means of communication. This information allows interested individuals to reach out to you easily.
4.4 Add your work details:
If you are affiliated with a company or work independently, include your work details. This can include your job title, company name, and a brief description of your role or services offered.
4.5 Include links to external profiles:
Provide links to your professional social media profiles, personal website, or any other relevant online platforms. This allows visitors to explore more about you and your work.
4.6 Incorporate educational background and awards:
If applicable, mention your educational achievements and any noteworthy awards or recognitions you have received. This adds credibility to your profile and demonstrates expertise.
4.7 Review and save your changes:
Once you have customized your people card, review the information to ensure accuracy. Click on the "Save" button to make your card live on Google search results.
Tips for Optimizing Your Google People Card
To ensure your people card stands out and gets noticed, consider implementing the following optimization tips:
Use Relevant Keywords: Incorporate relevant keywords in your introduction and work details to improve the chances of appearing in search results.
Add Rich Media: Include images, videos, or presentations to make your people card visually appealing and engaging.
Regularly Update Your Card: Keep your information up-to-date to provide accurate and relevant details to those who view your people card.
Verify Your Account: If you have a website with a verified domain, consider linking it to your people card to enhance credibility.
Share Your Card: Promote your people card on social media, professional networks, or in your email signature to increase visibility.
Conclusion
By following the steps outlined in this guide, you can create your Google People Card and enhance your online presence. Brand Builder Marketing, a reputable website development company in the Business and Consumer Services industry, understands the significance of a robust online presence. Take control of your personal brand, improve visibility, and connect with others more effectively with your Google People Card. Remember to optimize your card regularly to stay relevant and maximize your online reach. Get started today and make a lasting impression!