SEO Tips - Guide To Cross Linking
May 20, 2022
Blog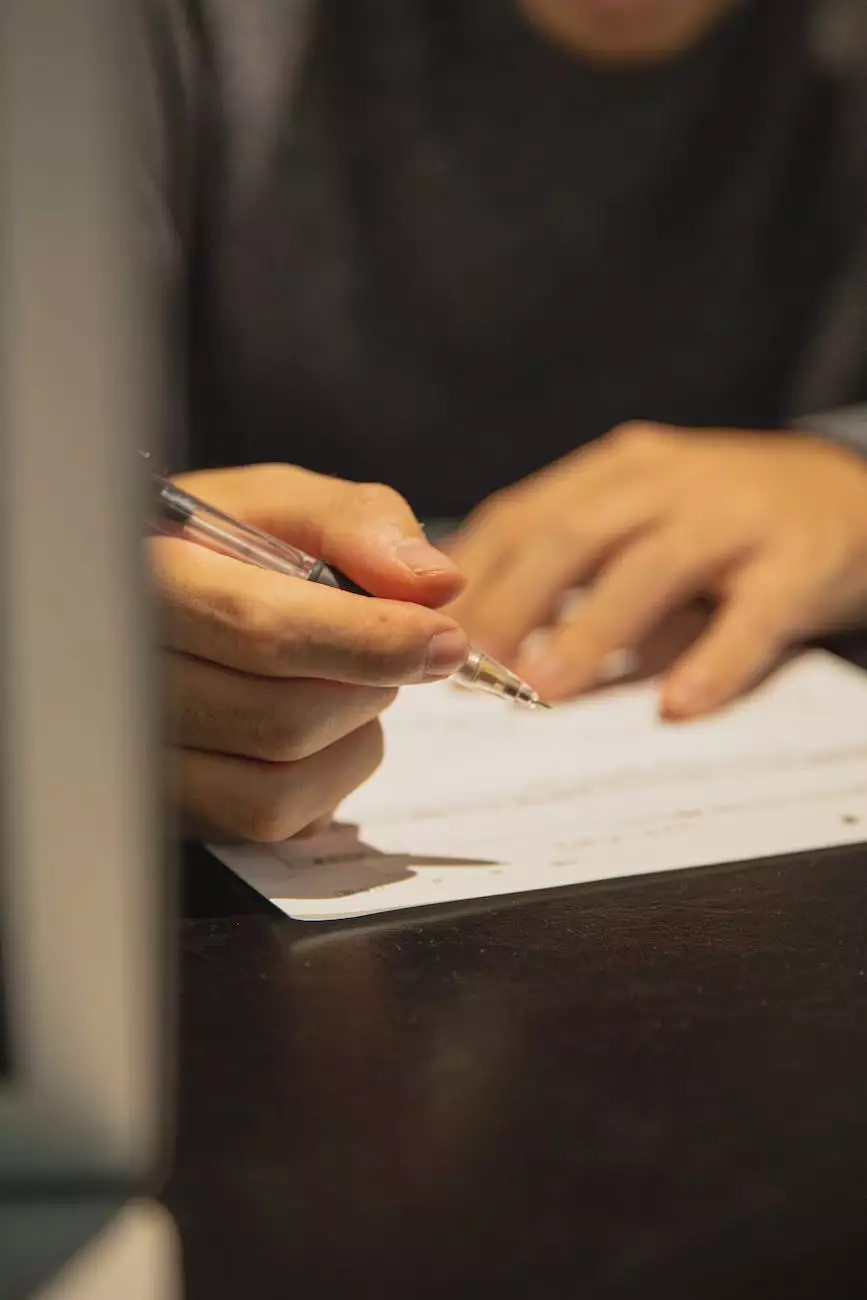 Introduction
Welcome to Brand Builder Marketing's comprehensive guide to cross linking in search engine optimization (SEO). In this article, we will explore the concept of cross linking and how it can significantly improve your website's search engine rankings. Cross linking is a powerful technique that can enhance your online presence, attract more organic traffic, and ultimately drive higher conversions for your business.
What is Cross Linking?
Cross linking, also known as internal linking, refers to the practice of connecting different pages within your website through hyperlinks. These hyperlinks allow search engines to understand the relationship between your webpages, which can improve their crawling and indexing process. By creating a network of interconnected pages, you establish a hierarchy of importance and relevance, guiding both search engines and users through your site.
Why is Cross Linking Important for SEO?
Cross linking plays a crucial role in SEO for several reasons:
Improved Crawling: By providing clear pathways to different pages on your site, cross linking ensures search engine bots can easily discover and index your content. This helps search engines understand the depth and breadth of your website, leading to better overall visibility.
Keyword Optimization: When you strategically interlink your pages, you can use anchor text that includes relevant keywords. This helps search engines associate your target keywords with specific pages, improving their chances of ranking higher in search engine results pages (SERPs).
Enhanced User Experience: Cross linking allows users to navigate seamlessly between related pages, leading to a better user experience. When visitors can find relevant information easily, they are more likely to stay on your site longer, reducing bounce rates and increasing the chances of conversion.
Increased Authority: Effective cross linking can enhance the authority and credibility of your website. When renowned and trustworthy websites link to your pages, it passes on some of their authority, signaling to search engines that your content is valuable and worthy of higher rankings.
Best Practices for Cross Linking
To maximize the benefits of cross linking, follow these best practices:
1. Plan Your Site Architecture
Before undertaking cross linking efforts, carefully plan your site architecture. Divide your content into relevant categories and subcategories, creating a logical structure that mirrors your main navigation. This approach ensures a clear and organized website, making it easier for both search engines and users to navigate.
2. Create Contextually Relevant Anchor Text
When inserting hyperlinks, use anchor text that describes the destination page with specificity. Optimize the anchor text by incorporating relevant keywords, but make sure it flows naturally within the surrounding content. Avoid generic terms such as "click here" or "learn more," as they provide little context for search engines.
3. Maintain a Proper Link-to-Content Ratio
A well-balanced link-to-content ratio is essential for effective cross linking. Aim for a reasonable number of links per page to avoid overwhelming users and negatively impacting user experience. A cluttered and spammy approach can lead to penalties from search engines, so be strategic and prioritize quality over quantity.
4. Use Hierarchical and Silo Structures
Implementing hierarchical and silo structures can further enhance cross linking effectiveness. Hierarchical structures help search engines understand the importance and relationship between different pages, while silo structures create internal topical clusters, focusing on specific themes or keywords.
5. Leverage Breadcrumb Navigation
Utilize breadcrumb navigation as part of your cross linking strategy. Breadcrumbs provide users with easy-to-follow paths and aid in website hierarchy. They also help search engines comprehend your site's structure, contributing to improved crawling and indexing.
6. Monitor and Update Cross Links
Regularly monitor your cross links to ensure they remain functional and relevant. As you update your content or restructure your website, review your cross link structure and make necessary adjustments. Broken or outdated cross links may negatively impact user experience and hinder search engine crawlers.
Conclusion
Cross linking is an essential element of SEO that can significantly boost your website's visibility and search engine rankings. By implementing strategic cross linking practices, you improve crawling and indexing, enhance keyword optimization, provide a better user experience, and increase the authority of your website. Follow the best practices outlined in this guide to maximize the benefits of cross linking and stay ahead of your competition.
For expert assistance in implementing cross linking and other SEO strategies, trust Brand Builder Marketing. As a leading provider of website development and SEO services in the business and consumer services industry, we have the knowledge and expertise to take your online presence to new heights. Contact us today to learn more!