How to do SEO for Fitness Websites & Gyms
Apr 27, 2021
Blog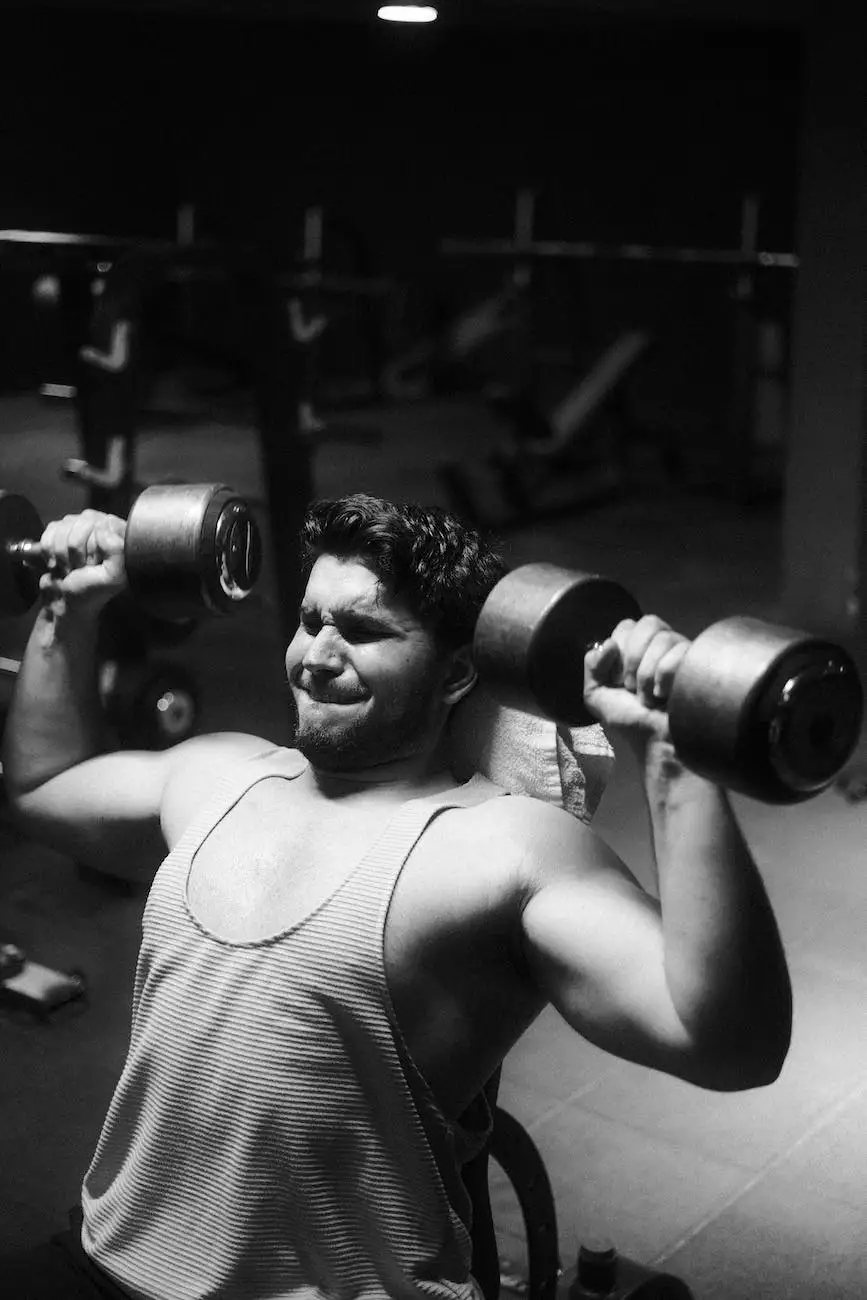 Welcome to Brand Builder Marketing's comprehensive guide on SEO for fitness websites and gyms. As a business operating in the competitive industry of fitness and wellness, it's essential to have an online presence that not only attracts potential customers but also ranks well on search engines like Google. In this article, we will explore various strategies and techniques to optimize your website for better search engine visibility and outrank your competitors.
Understanding the Importance of SEO for Fitness Websites & Gyms
Search Engine Optimization (SEO) is the process of improving your website's visibility on search engines, thereby increasing organic traffic and attracting more potential customers. In the fitness industry, where competition is fierce, having a strong online presence is crucial to stand out from the crowd and attract individuals searching for fitness services and facilities.
By implementing effective SEO strategies, you can:
Increase organic traffic to your website
Attract potential customers who are actively looking for fitness services
Establish credibility and trust among your target audience
Stay ahead of your competition and outrank them on search engine result pages (SERPs)
Identifying Relevant Keywords
The first step in optimizing your fitness website for search engines involves conducting keyword research. Keywords are the words or phrases that individuals use when searching for information online. By identifying the most relevant and commonly used keywords in the fitness industry, you can target your content more effectively and increase your chances of ranking higher on search engine result pages.
There are several tools available that can assist in keyword research, such as Google Keyword Planner, SEMrush, and Moz Keyword Explorer. These tools provide valuable insights into search volume, competition, and related keywords. Select keywords that are highly relevant to your fitness business, have a decent search volume, and relatively low competition to maximize your chances of ranking well.
Optimizing On-Page Elements
On-page optimization involves optimizing various elements on your website's pages to improve search engine visibility. Let's take a look at some key on-page optimization techniques:
Title Tags
The title tag is one of the most important on-page SEO factors. It appears as the title of your web page in search engine results and should accurately reflect the content of the page. Include relevant keywords in your title tag to increase its SEO value. For example, "Fitness Gym in [Your City] - Brand Builder Marketing."
Meta Descriptions
Meta descriptions provide a brief summary of your web page's content and appear below the title tag in search engine results. While they don't directly impact search engine rankings, they play a crucial role in attracting potential visitors to click on your website. Craft compelling meta descriptions that contain relevant keywords and entice users to visit your fitness website.
Heading Tags (H1, H2, H3, etc.)
Heading tags help search engines understand the hierarchy and organization of your content. Use H1 tags for your main page title and H2 tags for subheadings. Include relevant keywords in your headings to signal their importance to search engines.
Keyword-Rich Content
Your fitness website's content should be informative, engaging, and keyword-rich. Create valuable and well-structured content that incorporates your target keywords naturally. Avoid keyword stuffing, as it can have a negative impact on your search engine rankings.
Local SEO for Fitness Websites & Gyms
Local SEO is crucial for fitness facilities and gyms targeting a specific geographical area. Here are some tips to improve your local search engine rankings:
Create a Google My Business Listing
Claiming and optimizing your Google My Business (GMB) listing is essential for local SEO. Fill out all relevant information, including your business name, address, phone number, and website URL. Encourage your satisfied customers to leave positive reviews on your GMB listing to improve your reputation and attract more local customers.
Optimize for Local Keywords
Include location-specific keywords throughout your website's content. For example, if you own a fitness gym in New York City, incorporate phrases like "Fitness Gym in NYC" or "Best Gym in New York City" strategically within your web pages.
Get Listed in Local Directories
Submit your fitness website to reputable local directories and listings, such as Yelp, Yellow Pages, and TripAdvisor. Make sure your business information is consistent across all platforms to improve your local search visibility.
Link Building for Fitness Websites & Gyms
Link building is an important aspect of off-page SEO and involves gaining high-quality backlinks from other websites to improve your website's authority and visibility. Here are some effective link building strategies for fitness websites:
Create High-Quality Content
Produce informative and engaging content that attracts natural, organic backlinks. You can create fitness-related blog posts, workout guides, or even collaborate with fitness influencers to create valuable content that others would want to link to.
Guest Blogging
Write guest blog posts on reputable fitness blogs or publications. Include a link back to your fitness website in your author bio or within the content if allowed. Guest blogging not only helps you gain backlinks but also increases your exposure to a wider audience.
Partner with Local Businesses
Collaborate with other local businesses, such as nutritionists, chiropractors, or wellness centers, to promote each other's services. You can exchange backlinks or even feature each other on your websites to enhance your online visibility within the local fitness community.
Monitoring and Analytics
To measure the effectiveness of your SEO efforts and continuously improve your website's search engine rankings, it's essential to monitor your website's performance using analytics tools. Here are some key metrics to focus on:
Organic Traffic
Monitor the number of website visitors coming from organic search results. Analyze trends and identify fluctuations in organic traffic to identify areas for improvement.
Keyword Rankings
Track your rankings for important keywords related to your fitness business. Identify keyword opportunities and optimize your content accordingly to outrank your competitors.
Bounce Rate and Time Spent on Page
Analyze your website's bounce rate (percentage of visitors who leave without exploring further) and the average time spent on each page. If these metrics are high, consider improving your website's user experience and optimizing your content for better engagement.
Conclusion
Optimizing your fitness website for search engines is a continuous process that requires time, effort, and ongoing monitoring. By implementing effective SEO strategies, optimizing on-page elements, focusing on local SEO, building high-quality backlinks, and monitoring your website's performance, you can improve your online visibility, outrank your competitors, and attract more potential customers to your fitness website or gym. Remember to consistently create valuable and keyword-rich content to keep your website fresh and engaging for both search engines and users.
Start implementing these SEO strategies today and take your fitness website or gym to new heights of online success!