SEO Tips and Techniques for Effective Website Development
May 15, 2021
Blog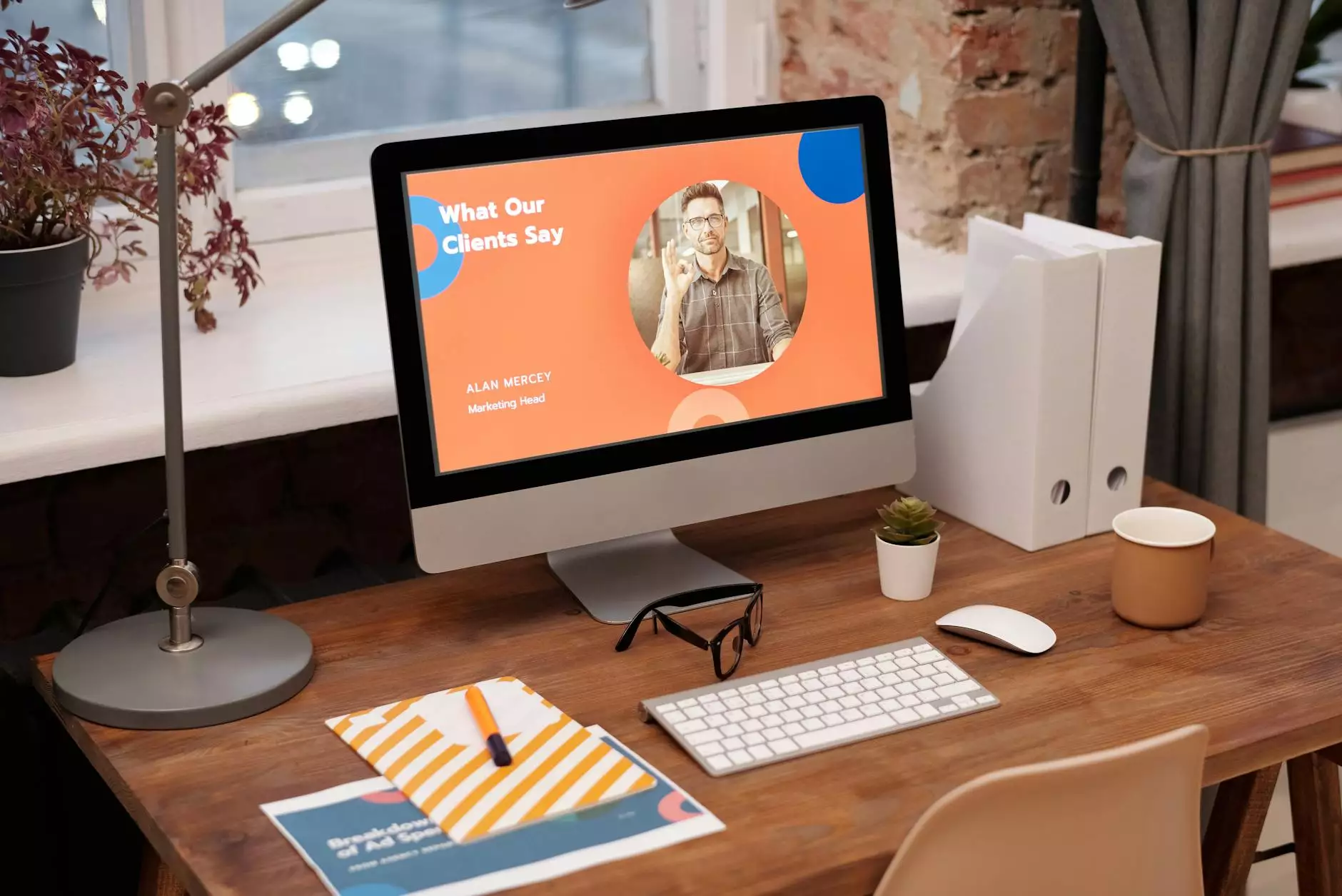 Introduction
Welcome to our comprehensive guide on SEO tips and techniques for effective website development. At Brand Builder Marketing, we specialize in business and consumer services, with a strong focus on website development. Our aim is to help you outrank your competitors and dominate the online landscape with an optimized website that attracts targeted traffic and boosts your brand's visibility.
Why SEO Matters
Search Engine Optimization (SEO) is vital for any business operating online. It involves optimizing your website's various elements to improve its visibility on popular search engines like Google. By implementing effective SEO strategies, you can increase organic traffic, improve conversion rates, and establish your brand as an industry leader.
The Importance of Website Development
A well-designed and user-friendly website is the foundation of any successful online business. Effective website development ensures that your website not only looks visually appealing but also functions flawlessly across different devices and browsers. It involves creating a responsive design, optimizing site speed, and enhancing user experience, ultimately helping you rank higher in search engine results.
Keyword Research and On-Page Optimization
Keyword research is a fundamental aspect of SEO. It involves identifying the keywords and phrases your target audience uses when searching for products or services similar to yours. By incorporating these keywords strategically throughout your website's content, meta tags, and headings, you can increase the likelihood of ranking higher in relevant search results.
Quality Content Creation
Creating high-quality and engaging content is paramount for successful SEO. By providing valuable information and catering to the needs of your target audience, you can establish your brand as an authority in your industry. Develop comprehensive and informative articles that offer insights, helpful tips, and relevant information to capture your audience's attention and keep them coming back for more. Incorporate relevant keywords naturally within your content to improve its visibility to search engines.
Backlink Building and Off-Page Optimization
Building high-quality backlinks is an essential part of off-page optimization. Backlinks act as endorsements from other reputable websites, signaling to search engines that your content is trustworthy and valuable. Engage in outreach efforts, guest posting, and directory submissions to secure backlinks from authoritative sources within your industry. Remember that the quality and relevance of backlinks matter more than the quantity.
Technical SEO and Website Performance
Technical SEO focuses on optimizing the technical aspects of your website to improve its performance and visibility. This includes proper website structure, mobile-friendliness, site speed, XML sitemaps, and URL optimization. Ensuring that your website adheres to technical SEO best practices helps search engines crawl and index your content properly, resulting in higher rankings and improved user experience.
Local SEO and Business Listings
If your business operates in a specific geographical area, optimizing your website for local SEO is crucial. This involves creating and optimizing your Google My Business listing, maintaining consistent NAP (Name, Address, Phone number) information across directories, and generating positive reviews from satisfied customers. Local SEO tactics will help you appear in local search results and attract nearby customers.
Social Media Integration
Integrating your website with social media platforms can significantly enhance your online presence and boost your SEO efforts. By incorporating social sharing buttons, encouraging user engagement, and regularly posting quality content on social media, you can amplify your brand's reach and drive more traffic to your website. Social signals, such as likes, shares, and comments, can also positively impact your search engine rankings.
Continuous Monitoring and Analysis
SEO is an ongoing process that requires constant monitoring and analysis. Utilize tools like Google Analytics to track your website's performance, monitor keyword rankings, and identify areas for improvement. Regularly assess your SEO strategies, make necessary adjustments, and stay up-to-date with the latest industry trends and algorithm updates to maintain your competitive edge.
Conclusion
Effective SEO strategies and website development practices are key elements in achieving online success. At Brand Builder Marketing, we specialize in helping businesses like yours optimize their websites for improved visibility, organic traffic, and higher conversions. By implementing the SEO tips and techniques discussed in this comprehensive guide, you can outrank your competitors and establish your brand as a leader in your industry. Contact us today to learn more about our services and how we can elevate your online presence.