Google Maps Marketing - Local Maps SEO
Feb 22, 2020
Services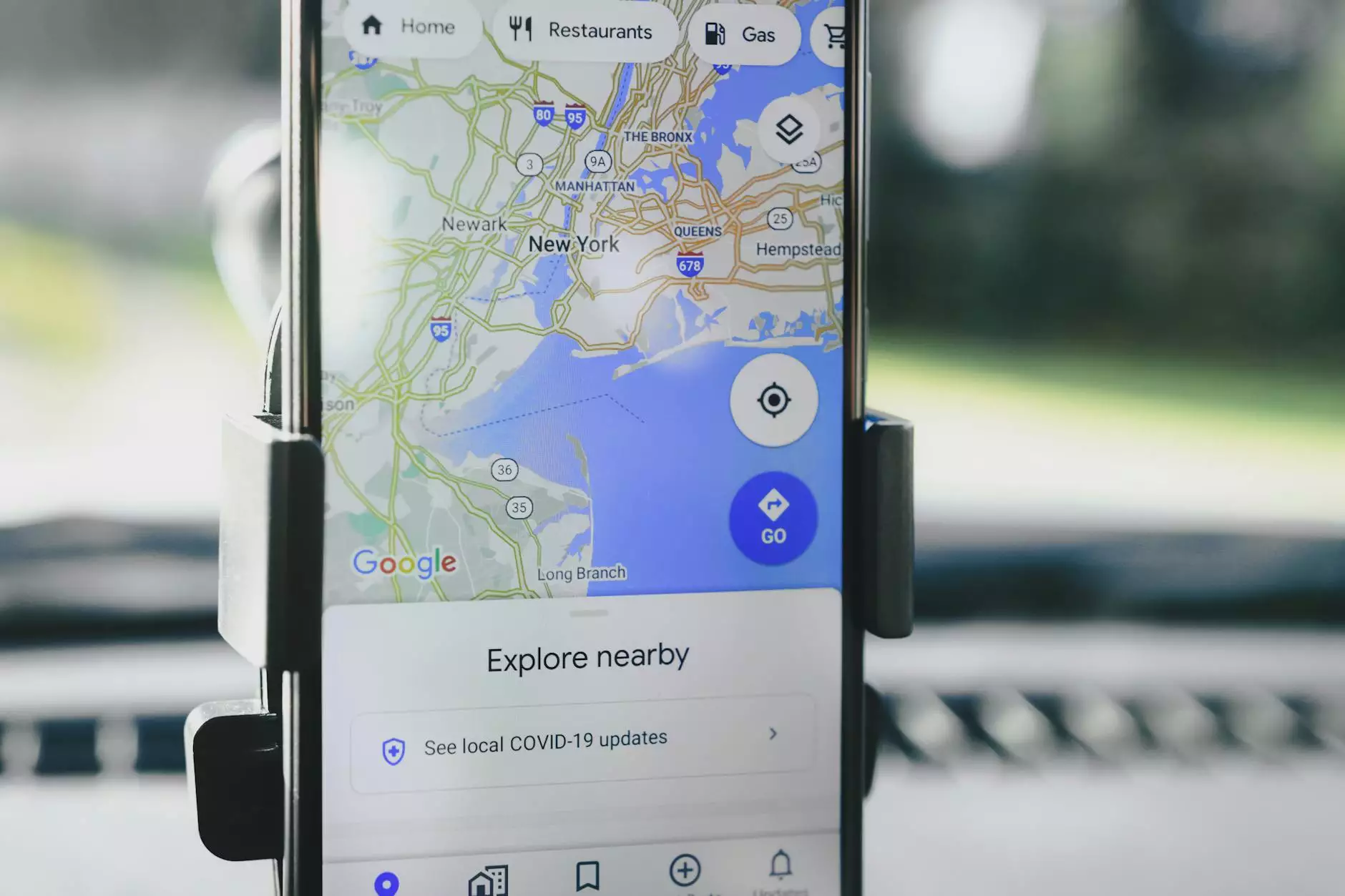 Welcome to Brand Builder Marketing's comprehensive guide on Google Maps Marketing and Local Maps SEO strategies. In the digital age, it's essential for businesses to optimize their online presence, especially on popular local search platforms like Google Maps. With our expertise in Business and Consumer Services - Website development, we can help you enhance your online visibility and attract more local customers.
Why Google Maps Marketing Matters
Google Maps has become an integral part of our daily lives. Whether we're looking for a nearby restaurant, a local service provider, or navigating through unfamiliar places, Google Maps is our go-to tool. As a business owner, you need to leverage this platform to connect with potential customers who are actively searching for products or services you offer in your local area.
With effective Google Maps Marketing strategies, you can:
Increase online visibility
Boost local search rankings
Attract ready-to-buy customers
Generate more foot traffic to your physical store
Optimizing your Google Maps Presence
When it comes to Google Maps Marketing and Local Maps SEO, there are several key areas you need to focus on:
1. Accurate and Consistent Business Information
Make sure that your business information, including name, address, and phone number (NAP), is accurate and consistent across all online platforms. Inaccurate or inconsistent information can confuse potential customers and negatively impact your local search visibility. Claim and verify your business listing on Google My Business to ensure complete control over your information.
2. Keyword Optimization
Research relevant keywords related to your business and local area. Incorporate these keywords naturally into your Google My Business profile, website content, and posts. This helps Google understand your business and match it with relevant local searches.
3. Customer Reviews and Ratings
Encourage your satisfied customers to leave positive reviews and ratings on your Google My Business listing. Reviews play a crucial role in building trust among potential customers and can have a direct impact on your local search rankings.
4. High-Quality Photos and Videos
Visual content is powerful and can significantly influence potential customers' perception of your business. Upload high-quality photos and videos showcasing your products, services, and the overall ambiance of your business premises. This creates a positive impression and encourages people to choose your business over competitors.
5. Localized Content Creation
Create informative and relevant content that caters to your local audience. Utilize blog posts, articles, and guides to provide valuable information about your industry, local events, and tips that resonate with your target customers. This not only helps in establishing your expertise but also improves your chances of appearing for local searches.
6. Online Citations and Local Directories
Submit your business information to reputable online directories and local citation websites. This ensures that your business is accurately listed across multiple platforms, boosting your online credibility and local search rankings.
7. Mobile Optimization
As a significant number of people use Google Maps on their mobile devices, it's crucial to have a mobile-friendly website. Optimize your website for mobile viewing, ensuring fast loading times and easy navigation. This enhances the overall user experience and increases the chances of converting potential customers.
8. Google Maps Advertising
Consider running targeted advertising campaigns on Google Maps to further enhance your online visibility. With Google Ads, you can promote your business directly on the maps platform, reaching potential customers who are actively searching for businesses like yours.
Our Expertise in Google Maps Marketing
At Brand Builder Marketing, we understand the intricacies of Google Maps Marketing and Local Maps SEO. With our proven track record in Business and Consumer Services - Website development, we can help you achieve top rankings for your local business on Google Maps.
Our approach includes:
Thoroughly analyzing your business and target audience
Conducting in-depth keyword research for your local area
Optimizing your Google My Business profile with accurate and keyword-rich information
Creating and implementing a content strategy that focuses on localized content
Managing and responding to customer reviews on your behalf
Monitoring analytics and adjusting strategies to ensure optimal results
Staying up-to-date with the latest Google Maps algorithm changes and industry trends
With our tailored Google Maps Marketing services, we can help you outrank your competition and drive more local customers to your business.
Contact Brand Builder Marketing Today
If you're ready to take your local business to new heights with Google Maps Marketing and Local Maps SEO, contact Brand Builder Marketing today. Our team of experts is dedicated to helping businesses like yours succeed in the digital marketplace.
Don't miss out on the opportunity to increase your online visibility, attract more customers, and grow your local business with the power of Google Maps. Let us be your guide to success!
Get in touch with Brand Builder Marketing now and start dominating your local market.