8 Types of Propaganda Used in Advertising
Sep 19, 2021
Blog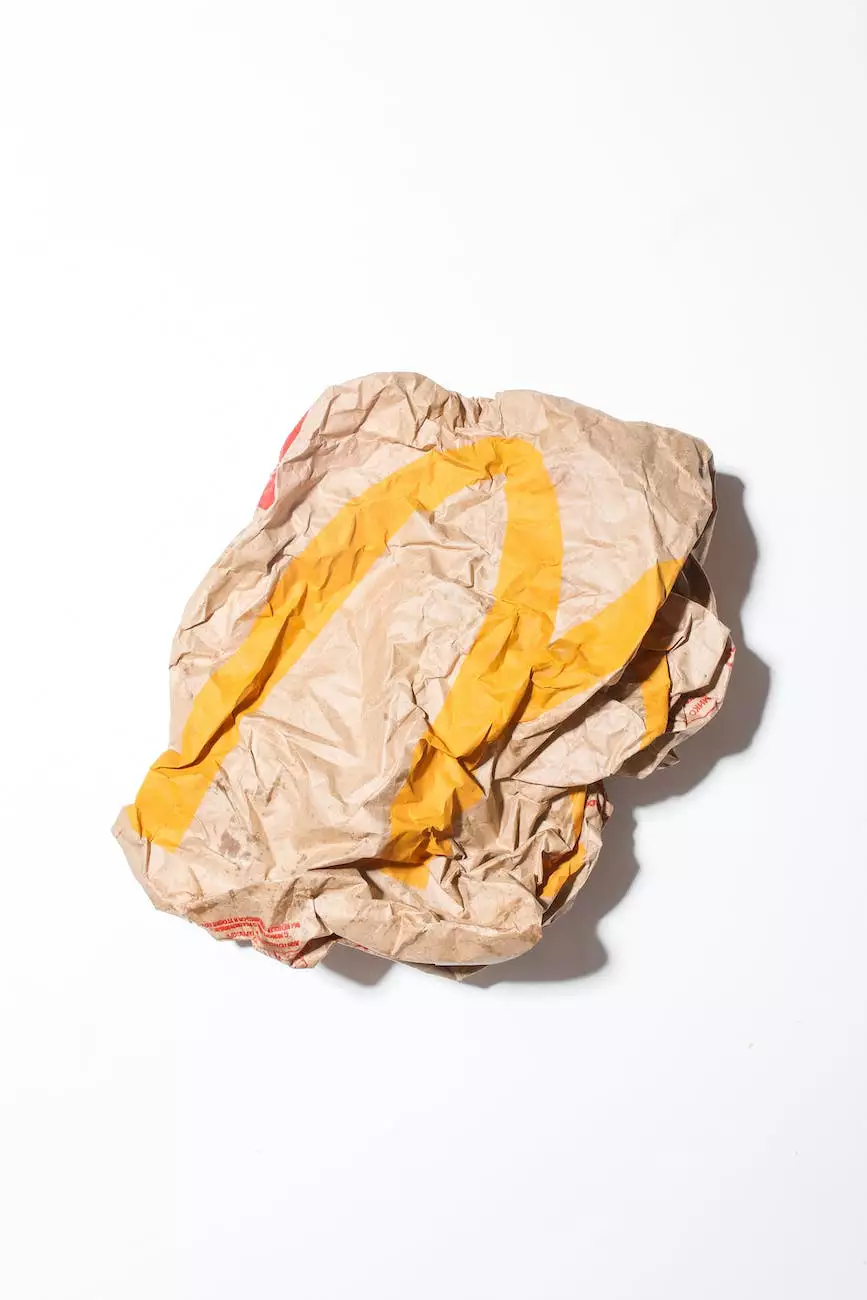 The Power of Propaganda in Advertising
Brand Builder Marketing is a leading expert in the field of advertising and website development. We understand the importance of leveraging psychological strategies to enhance marketing campaigns. One such strategy is the use of propaganda in advertising.
Propaganda refers to persuasive techniques used to manipulate and influence people's opinions, emotions, and behaviors. In the context of advertising, propaganda is employed to shape consumer perceptions and motivate them to engage with a brand or purchase a product or service. By implementing various propaganda techniques, businesses can effectively communicate their message and establish a strong brand presence in the market.
The Various Types of Propaganda
1. Bandwagon

The Bandwagon technique aims to create a sense of belonging and conformity among consumers. It suggests that by using a particular product or service, individuals will be a part of a larger group. Advertisements utilizing this approach often showcase a large number of people endorsing the product, leading potential customers to believe that they should follow the crowd.

2. Testimonial

The Testimonial technique involves using well-known personalities or influencers to endorse a product or service. By associating a brand with a respected figure, advertisers aim to appeal to the emotions and aspirations of their target audience. This technique leverages the trust and credibility that consumers have in these figures, influencing their purchasing decisions.

3. Transfer

The Transfer technique relies on the transfer of positive or negative emotions, ideas, or qualities from one object to another. Through clever visual or verbal cues, advertisers can link their product to something desirable or influential, such as a celebrity, a specific lifestyle, or a cause. By creating this association, the audience is encouraged to transfer their positive feelings towards the linked entity to the product or service being promoted.

4. Fear

The Fear technique aims to provoke anxiety, worry, or insecurities in the target audience. Advertisements employing this strategy highlight potential negative consequences or problems that individuals might encounter if they do not use a particular product or service. By emphasizing these fears, advertisers seek to motivate consumers to take immediate action to mitigate their concerns.

5. Plain Folks

The Plain Folks technique involves portraying a product or service as common, down-to-earth, and suitable for everyday people. Advertisements utilizing this approach typically use relatable characters, ordinary settings, and plain language to connect with the audience. By presenting the product as something "for the people, by the people," advertisers aim to establish trust and create a sense of familiarity.

6. Glittering Generalities

The Glittering Generalities technique uses emotionally appealing words and phrases that sound impressive but lack specific details. Advertisements employing this strategy often utilize abstract concepts such as "quality," "innovation," or "trust." The goal is to create a positive impression in the minds of the audience without providing concrete evidence or clear definitions.

7. Card Stacking

The Card Stacking technique involves selectively presenting information that supports the advertiser's message while omitting or downplaying any negative aspects. Advertisements utilizing this approach often focus on highlighting the product's strengths, benefits, and positive feedback, while minimizing or ignoring any potential drawbacks. By presenting a one-sided view, advertisers aim to sway consumer opinions in favor of their product or service.

8. Emotional Appeal

The Emotional Appeal technique aims to evoke strong emotions in the target audience. Advertisements using this approach tap into consumers' desires, fears, or aspirations to create a deep emotional connection. This emotional resonance with the audience can influence their decision-making process and drive them towards engaging with the brand or making a purchase.
Harnessing the Power of Propaganda for Effective Advertising
Understanding the different types of propaganda used in advertising allows marketers to craft compelling campaigns that resonate with their target audience. By employing the right techniques, businesses can shape consumer perceptions, motivate action, and establish a competitive edge in their respective markets.
At Brand Builder Marketing, we specialize in leveraging the power of propaganda to create impactful marketing strategies for your business. Our team of experts is well-versed in the intricacies of each technique and can tailor campaigns to suit your unique goals and audience. By utilizing these methods strategically, we can help your brand rise above the competition and drive meaningful results.
Why Choose Brand Builder Marketing
When it comes to advertising and website development, Brand Builder Marketing stands out as a leader in the industry. Here's why you should choose us as your partner:
Expertise: With years of experience in the field, we have honed our skills and expertise to deliver top-notch marketing solutions.
Creative Approach: We take a creative and innovative approach to every project, ensuring that your brand stands out and captures attention.
Result-Oriented: Our focus is always on achieving tangible results for our clients, whether it is increased brand awareness, website traffic, or lead generation.
Industry-Leading Strategies: We stay up-to-date with the latest trends and best practices, utilizing cutting-edge strategies to maximize the effectiveness of our campaigns.
Personalized Solutions: We understand that each business is unique, which is why we tailor our solutions to meet your specific requirements and goals.
Transparent Process: We believe in transparency and keep you informed at every step of the process, ensuring open communication and trust.
Proven Track Record: Our track record speaks for itself. We have successfully worked with numerous clients across various industries, helping them achieve their marketing objectives.
Contact Brand Builder Marketing Today
If you're ready to harness the power of propaganda in your advertising campaigns, look no further than Brand Builder Marketing. We are dedicated to helping businesses like yours succeed in the competitive digital landscape.
Contact us today to discuss your goals, learn more about our services, and discover how we can take your brand to new heights. Let us be your partner in achieving marketing excellence!