Want to Increase Sales? You Need an Integrated Sales and Marketing Approach
Mar 19, 2022
Articles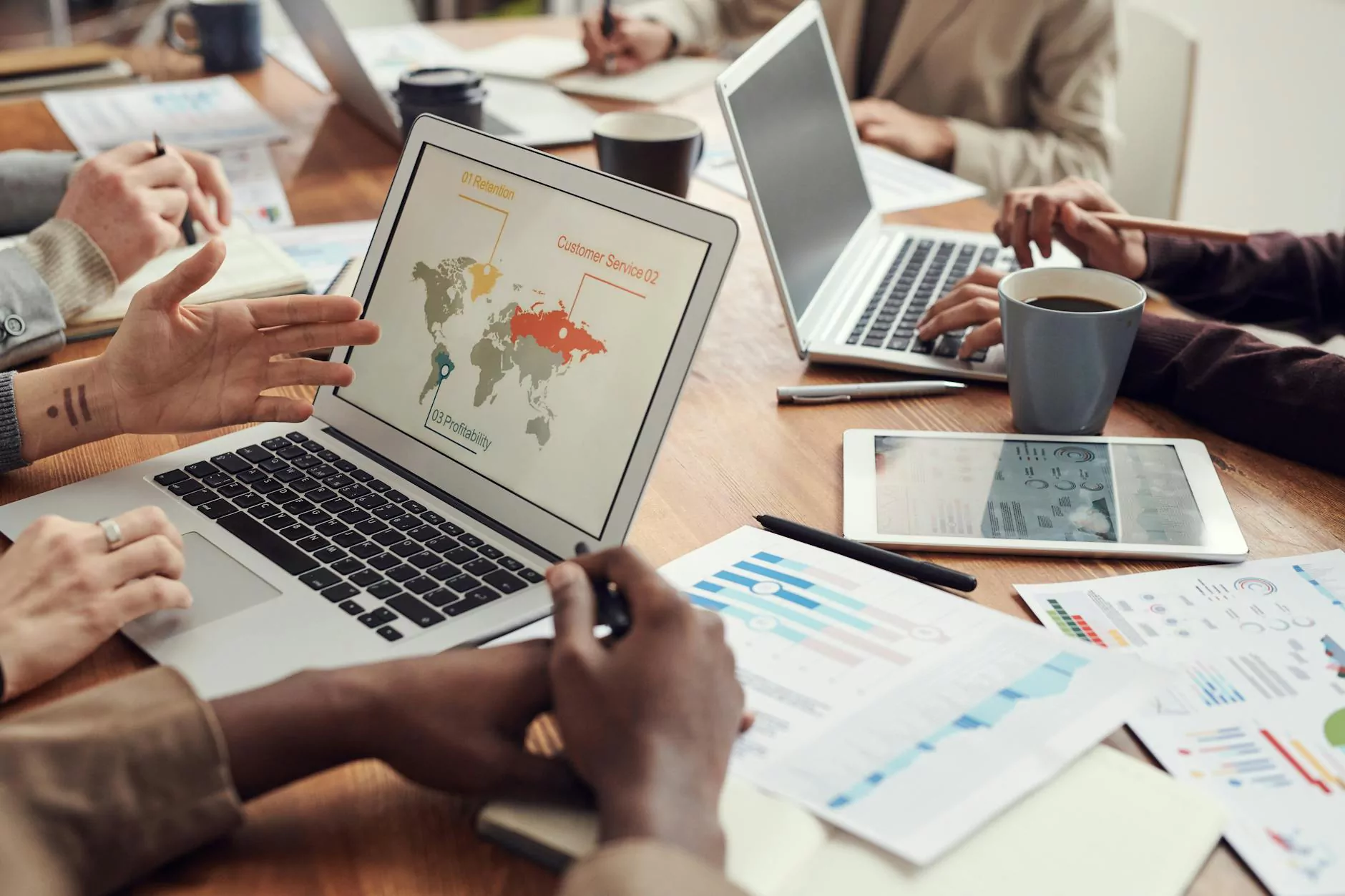 Welcome to Brand Builder Marketing, your trusted partner in driving business growth through effective sales and marketing strategies. In today's competitive landscape, businesses need to stay ahead of the curve to attract and retain customers. With our experience and expertise in website development and online marketing, we can help you implement an integrated approach that maximizes your sales potential while establishing a strong online presence.
The Importance of an Integrated Sales and Marketing Approach
An integrated sales and marketing approach aims to align your sales and marketing efforts to create a seamless customer journey from awareness to purchase. By integrating these two essential elements of your business, you can develop a cohesive strategy that enhances brand visibility, drives qualified leads, and ultimately boosts sales.
Traditional marketing methods, such as print ads and cold calling, are no longer as effective as they used to be. In today's digital era, consumers are more inclined to research and engage with businesses online. This shift in consumer behavior highlights the need for a strong online presence and a targeted approach to attract and convert potential customers.
The Role of Website Development
Your website serves as the foundation of your online presence, and it needs to be optimized to deliver an exceptional user experience while effectively showcasing your products or services. At Brand Builder Marketing, we specialize in website development that not only looks aesthetically pleasing but also performs seamlessly across all devices.
Our team of skilled developers and designers work closely with you to understand your business goals and target audience. Through a collaborative process, we craft a website that represents your brand identity while focusing on user-friendly navigation, engaging content, and clear calls-to-action. By offering an intuitive and visually appealing website, you create a positive first impression and encourage visitors to explore further.
Driving Qualified Traffic
A well-designed website is only one piece of the puzzle. To ensure its success, you need to drive qualified traffic to your site through targeted marketing strategies. Our integrated approach includes search engine optimization (SEO), content marketing, and social media marketing to increase your website's visibility and attract relevant traffic.
Search Engine Optimization (SEO): Our SEO experts optimize your website's content and structure, making it easier for search engines to crawl and index. By targeting relevant keywords and implementing SEO best practices, we help your website rank higher in search engine results pages (SERPs), driving more organic traffic.
Content Marketing: Quality content is key to engaging your target audience and establishing your expertise. Our team develops compelling blog posts, articles, and other forms of content that resonate with your audience and encourage social sharing, boosting your online visibility and driving qualified leads.
Social Media Marketing: Social media platforms offer an effective way to connect with your target audience and drive website traffic. We create and manage social media campaigns tailored to your business objectives, amplifying your brand's reach and nurturing customer relationships.
Nurturing Leads and Increasing Conversions
An integrated sales and marketing approach doesn't stop at driving traffic; it focuses on turning those leads into customers. At Brand Builder Marketing, we understand the importance of lead nurturing and provide you with effective strategies to increase conversions.
Our team employs marketing automation tools, personalized email campaigns, and retargeting techniques to keep your business top-of-mind, nurture leads, and guide them through the sales funnel. By maintaining a consistent and personalized communication approach, you can establish trust, address customer concerns, and ultimately increase conversions.
Tracking and Analyzing Results
Tracking, analyzing, and fine-tuning your marketing efforts is crucial to understanding their impact and making informed decisions. We provide comprehensive analytics and reporting to monitor the success of your integrated sales and marketing approach.
Using analytics tools, we gather valuable insights into user behavior, campaign performance, and website metrics. This data allows us to identify opportunities for optimization, adjust strategies as needed, and continually improve your online presence.
Contact Brand Builder Marketing Today
If you're ready to take your sales and marketing efforts to the next level, reach out to Brand Builder Marketing. Our expertise in website development and integrated marketing strategies can help you maximize sales and establish a strong online presence. Contact us today to discuss your business goals and learn how we can assist you!